Metallica Is Raffling Off A Set Of Coffee Tables Built By James Hetfield
By Andrew Magnotta @AndrewMagnotta
June 5, 2020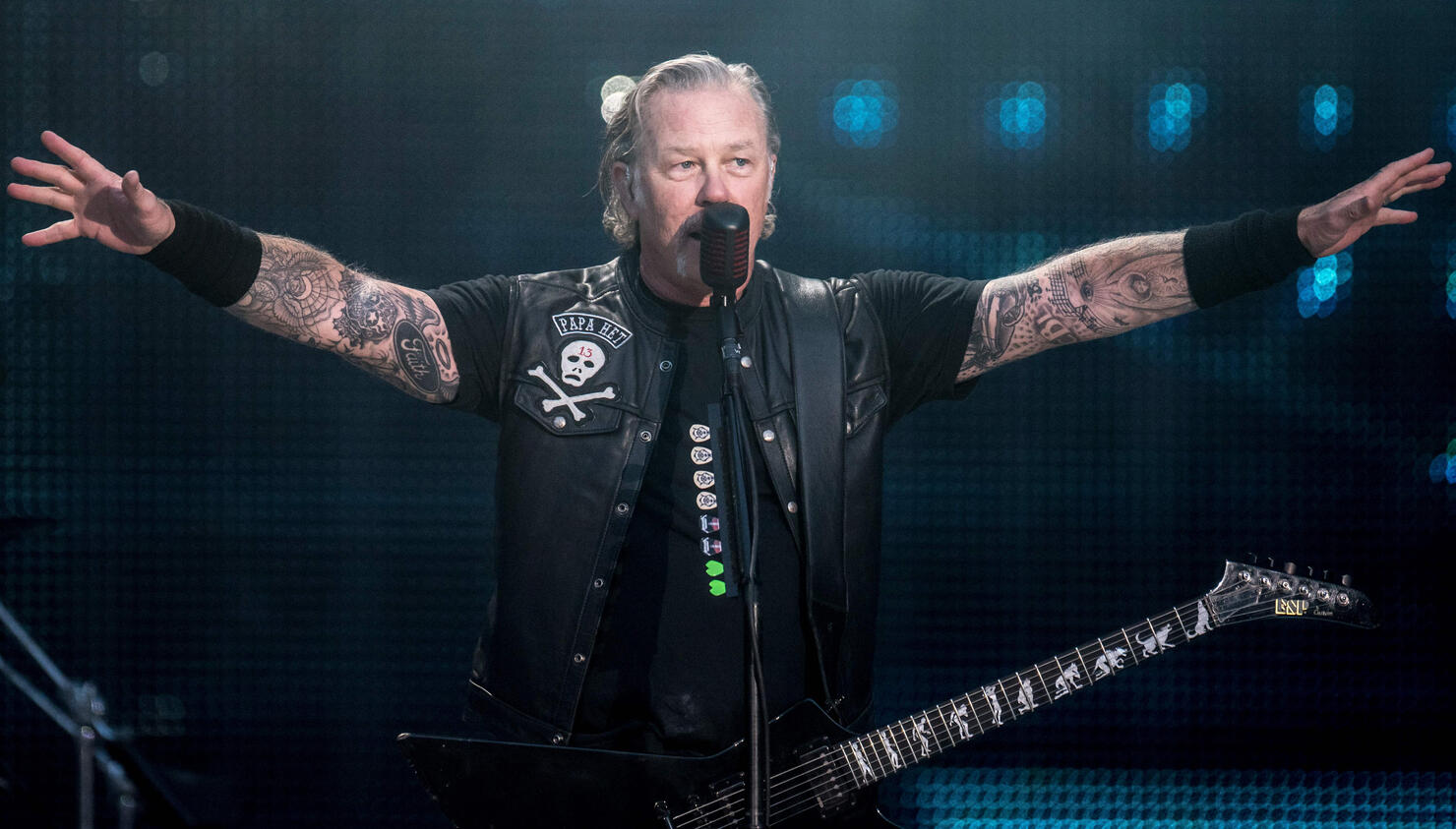 Lots of us are using this interminable quarantine period to revive old hobbies or explore new ones.
Metallica frontman James Hetfield has been busy in his garage over the past few months, using his welding skills to craft one-of-a-kind metal coffee tables.
"A long time vintage car enthusiast, James had been restoring classic cars for many years and has honed his welding skills while doing so," the band announced in a statement. "To expand on those skills, along with developing a new creative outlet, he's built a pair of one-of-a-kind coffee tables dubbed 'The Covid Collection by JH.'"
One Metallica fan is going to win the set through a sweepstakes by the band's All Within My Hands Foundation. Just make a donation here to enter.
All proceeds will benefit the Metallica Scholars program, a workforce education initiative designed to help students looking to enter a traditional trade or applied learning program.
The program currently funds grants to 15 Community Colleges across the U.S., "many of which provide welding classes and assistance with job placement in that trade," a statement read.
The tables are a pair of maple butcher block and steel tables. They are 12 inches wide x 24 inches long and 20 inches high.
Each table will be signed and personalized by James and will come with a certificate of authenticity.
Photo: Getty Images