Rachel Lindsay Doesn't Want To Be Affiliated With The 'Bachelor' Franchise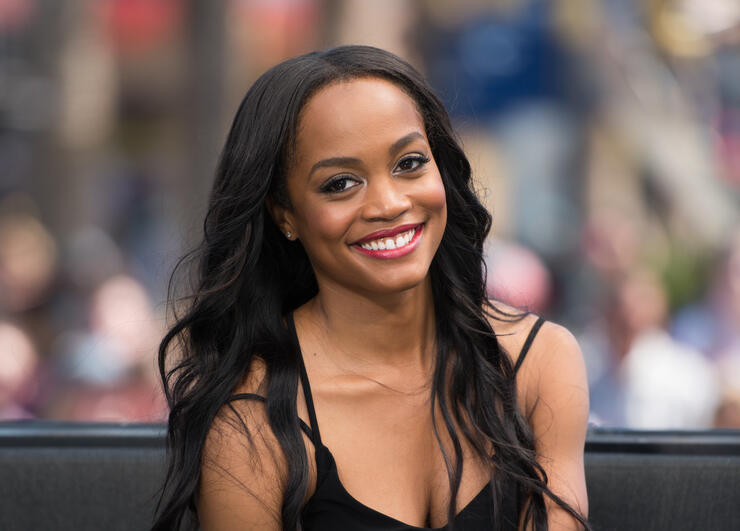 In a new interview with Page Six, former Bachelorette star Rachel Lindsay expressed her to desire to no longer be affiliated with the reality television franchise. In the wake of George Floyd's killing and the ensuing protests against police brutality, Rachel wants to step away from the show because it's failed to take a stance on important social justice issues, as well as for its lack of diversity on the actual show.
"There's been one person of color in 40 seasons," Rachel told Page Six. "We have 45 presidents. There has been one person of color. We are literally on par to saying that you are more likely to become the president of the United States than you are to be the lead of this franchise. That is insane."
Since appearing in the franchise—both as a contestant on The Bachelor and then as The Bachelorette herself—Rachel has built a significant social media following. She wants to use her voice and platform to advocate for change. "I just feel like if anybody is in my position, you couldn't sit quiet about that," she continued. "And I don't think that anyone would fault me—a higher-up in the franchise—for saying that."
"We continue to make excuses as to why we haven't seen this change," Rachel continued. "You continue to say, 'Oh, well, it's just because the lead hasn't picked a person of color that's gone far enough. Oh, this person was more qualified for this person. Oh, the audience liked this person more.' But that's not true."
Though she wants to see the show grow and change, Rachel is also dismayed the Bachelor franchise still isn't making any significant effort to improve itself. "When I look at what's happening in our country, and then I look at the franchise, I can't continue to be affiliated—it's embarrassing honestly at this point—to be affiliated with a franchise who is not on the right side of this," she concluded.
Photo: Getty
Chat About Rachel Lindsay Doesn't Want To Be Affiliated With The 'Bachelor' Franchise