Miranda Lambert Names Chickens MarHen Morris, Martina McFried And More
By Blake Taylor
June 6, 2020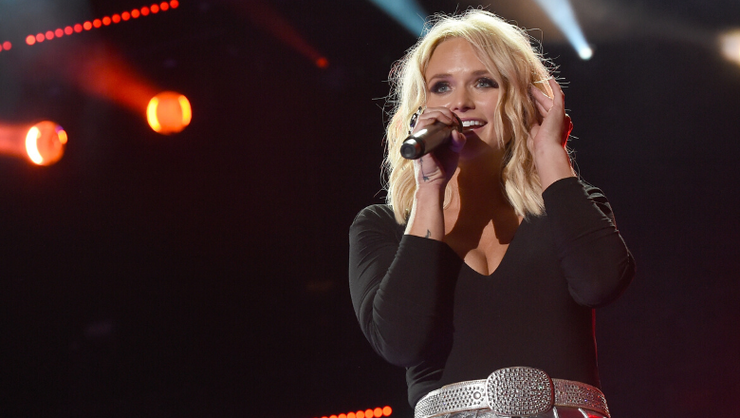 Miranda Lambert recently introduced fans to her chickens in two TikTok videos taken from her Tennessee farm, just outside of Nashville.
When it came to choosing names for her fourteen chickens in "Coop DeVille," Lambert was inspired by several other country artists including Merle Haggard, Dolly Parton, Willie Nelson, Maren Morris and more.
"Hi guys," Lambert says in the first clip as she films the chicks up close in their bright blue coop. "What are you doing in your new house?" As she continues the video, the first group of names appear on the screen including Donna Henley, Betty Cocker, MarHen Morris, Pearl Haggard, Willie Nelshen, Chick Jagger, Tanya Clucker and Martina McFried.
In the second clip, Lambert featured the same footage of the chicken coop with a blue painted door that reads, "I'm for the birds." It then reveals the second group of names including Hennifer Lopez, Dolly Part-Hen, Chickira, Chrishen Stapleton, Betty White Meat and Lori Morghen.
In addition to her chickens, Lambert's Tennessee farm is also home to other animals including dogs, cats, rabbits and more. The country star posted another TikTok video sharing her dog's names and a photo of each including Delta, Cher, Bellamy, Jessi, Waylon, Thelma, Louise and JD.
Lambert also makes sure to show off her husband, Brendan McLoughlin, in another TikTok. One recent video shows McLoughlin shirtless doing different chores around the house. "House husband shirtless promo," Lambert captioned the series of clips.
After spending several weeks at home, the couple decided to buy an airstream that Lambert named "The Sheriff" to travel all over the country. Their first trip took them on a trip out to New York. They started in Nashville and made stops in Pigeon Forge, Tennessee, Virginia, and Pennsylvania on the way.
Stay up to date on Lambert and McLoughlin's adventures here!