J.K. Rowling Fans Furious Over Author's 'Transphobic' Tweet On Menstruation
By Paris Close
June 7, 2020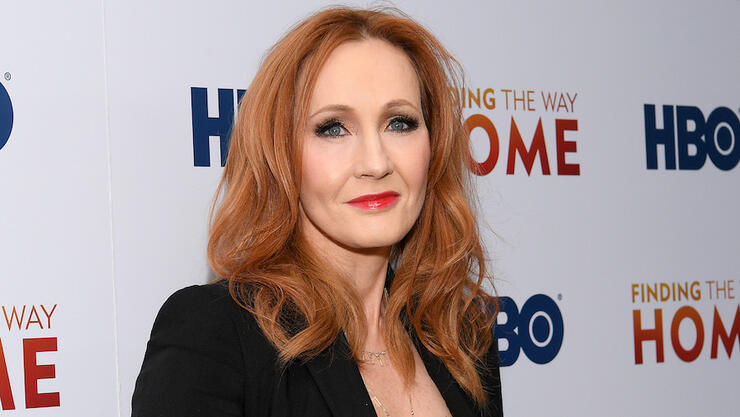 J.K. Rowling is receiving backlash after sharing tweets many are calling "anti-trans" and "transphobic."
The Harry Potter author took to Twitter Saturday evening (June 6) in response to an article titled "Creating a More Equal Post-COVID-19 World for People Who Menstruate," criticizing the write-up for expressing the idea that "gender non-binary persons menstruate." Mockingly, Rowling tweeted, "I'm sure there used to be a word for those people. Someone help me out. Wumben? Wimpund? Woomud?"
"If sex isn't real, there's no same-sex attraction. If sex isn't real, the lived reality of women globally is erased," she added. "I know and love trans people, but erasing the concept of sex removes the ability of many to meaningfully discuss their lives. It isn't hate to speak the truth."
It didn't take long before the beloved children's book author's sentiments drew ire from nearly all of Twitter, with many accusing her of transphobia.
"She has such a powerful voice. Why is she using that voice to die on a hill of transphobia?" tweeted Rent star Anthony Rapp. "It is damaging and sad and makes zero sense. Is it really her belief that trans women somehow threaten her own selfhood? What is she so afraid of?"
Activist Ben O'Keefe, who accused Rowling of being a TERF (trans-exclusionary radical feminist), chimed in: "This woman is complete scum. Shut the f—k up you transphobic f—k. You don't know or love any trans people if you won't even acknowledge their existence. Thanks for ruining the books of my childhood."
Halsey wrote, "Imagine writing a generation defining series about a youth uprisal that defeats a tyrannical monster motivated by the preservation of 'pure blood' and looking at THIS time in the world and going 'hmm...yep. I'm gonna invalidate trans people.'"
Despite the backlash, Rowling — who's no stranger to accusations of transphobia — stood firm on her opinions. "I respect every trans person's right to live any way that feels authentic and comfortable to them," she tweeted. "I'd march with you if you were discriminated against on the basis of being trans. At the same time, my life has been shaped by being female. I do not believe it's hateful to say so."
See more reactions below.
Chat About J.K. Rowling Fans Furious Over Author's 'Transphobic' Tweet On Menstruation