Carly Pearce Tearfully Debuts New Song Dedicated To Late Producer Busbee
By Blake Taylor
June 8, 2020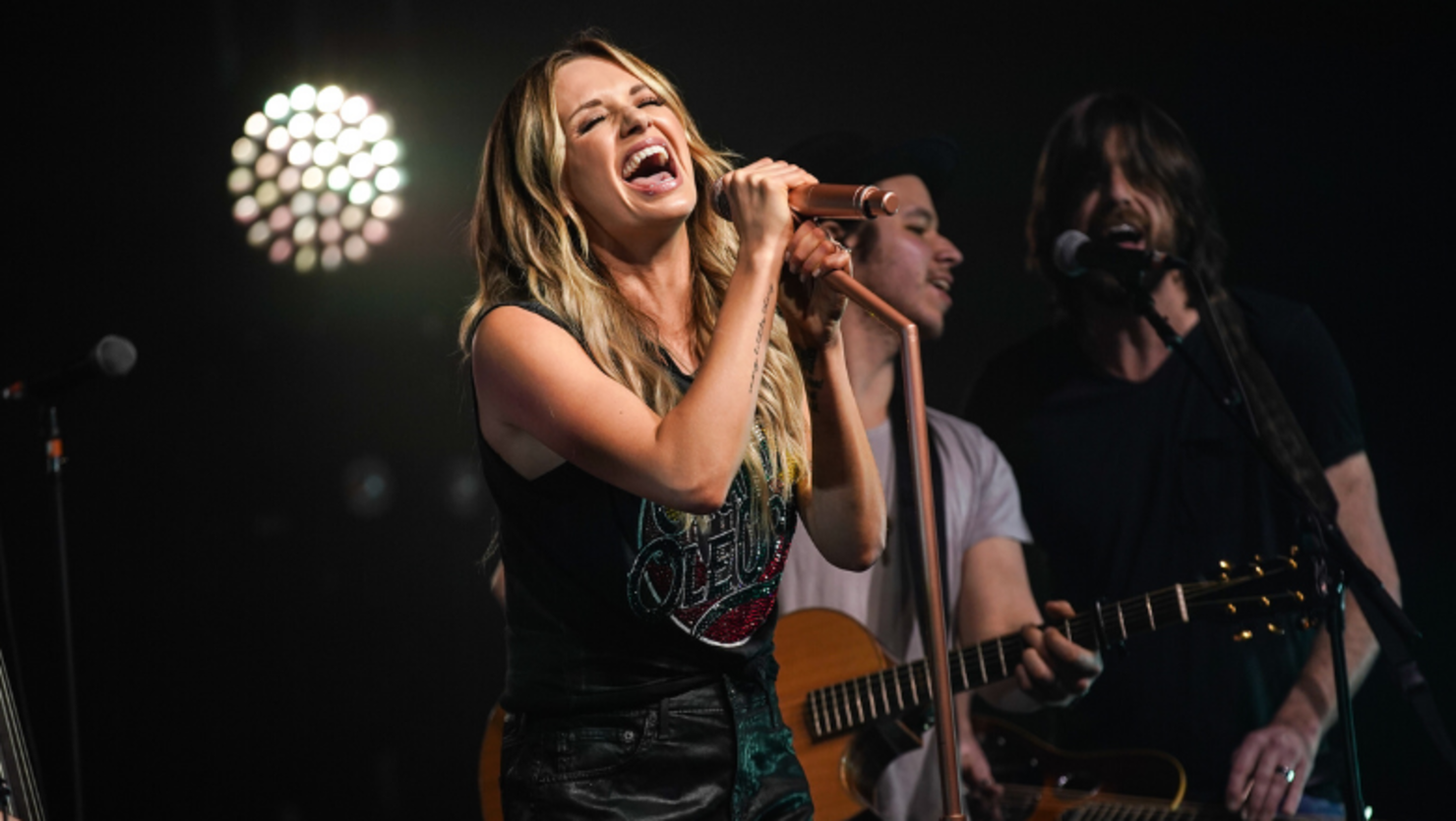 Carly Pearce shared an emotional new song dedicated to her late producer, Busbee, during her 75th Grand Ole Opry performance on Saturday (June 6).
"I'm so honored to be here, this truly is and I think I speak for everybody, this is the greatest stage in the whole world and I'm still happy that we get to still bring music to you in your homes right now," Pearce said ahead of debuting her new song.
She then went on to explain the meaning behind the song to viewers. "I put out a record in February and my producer, his name Busbee, he wrote all of the song that you've heard on the radio with me and produced both of my albums and just really took a chance on me when nobody did," she shared as tears welled up in her eyes. "When I turned my record in last Summer, at the age of 43, he found out that he had Glioblastoma brain cancer and in 8 weeks he passed away."
"At his funeral, a songwriter that all of us in Nashville love named Barry Dean, he gave the most beautiful speech. And Busbee has three little girls and a beautiful wife, and he painted this picture of Heaven that was so beautiful to me, that Busbee had a map and he was getting the lay of the land and figuring out all of the places just like Disney Land that he wanted to show his family and show all of us."
"If anybody's ever lost anybody this felt like a really cool way to look at our loved ones that are going to meet us in Heaven and show us around," she adds.
Watch Pearce's live debut of the new song in the video below.