Cody Alan + Kristin Chenoweth To Host Concert For 'Love & Acceptance'
By Lauryn Snapp
June 8, 2020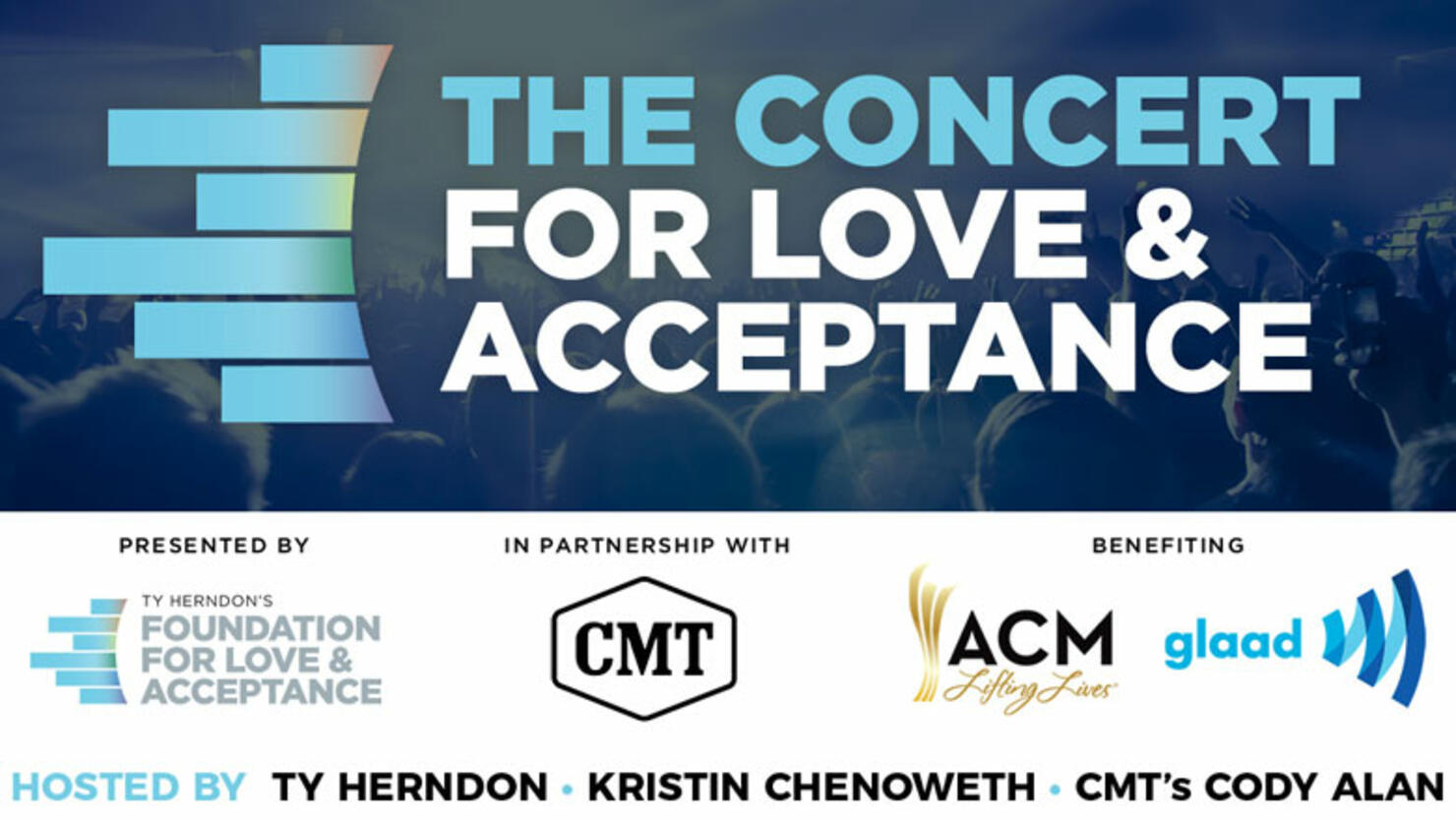 CMT and Cody Alan are thrilled to announce their support for 2020's 'Love and Acceptance' concert live stream benefiting GLAAD, and ACM Lifting Lives.  
Cody Alan made the announcement on Monday, June 8, via Instagram, saying, "Excited to be co-hosting the 2020 Concert for Love & Acceptance June 30! This world could use a little more❤️ and we plan to bring it. I can't believe that my face is next to Kristin Chenoweth on this post! She's amazing + my mega talented friend Ty Herndon + our 1st performer, Tanya Tucker! Best of all, enjoy from your couch. Proud 🌈 without the crowd!! Thanks to @CMT for always supporting. I love my loving CMT "Home Team". For tickets to join us *link in bio* All to benefit ACM Lifting Lives, GLAAD & Ty's "Foundation for Love & Acceptance". It's going to be an awesome night!"
GLAAD, the world's largest LGBTQ media advocacy organization, has announced details around its 2020 Love and Acceptance concert. Find additional information and RSVP for the event by visiting https://www.f4la.org/. 
CONCERT DETAILS: 
Tuesday, June 30, 2020
Digital Livestream
7:00 PM ET / 6:00 PM CST
** Additional performers to be announced.
Photo Credit: GLAAD.