The 'Schitt's Creek' Cast Sang 'Hero' With Help From Mariah Carey Herself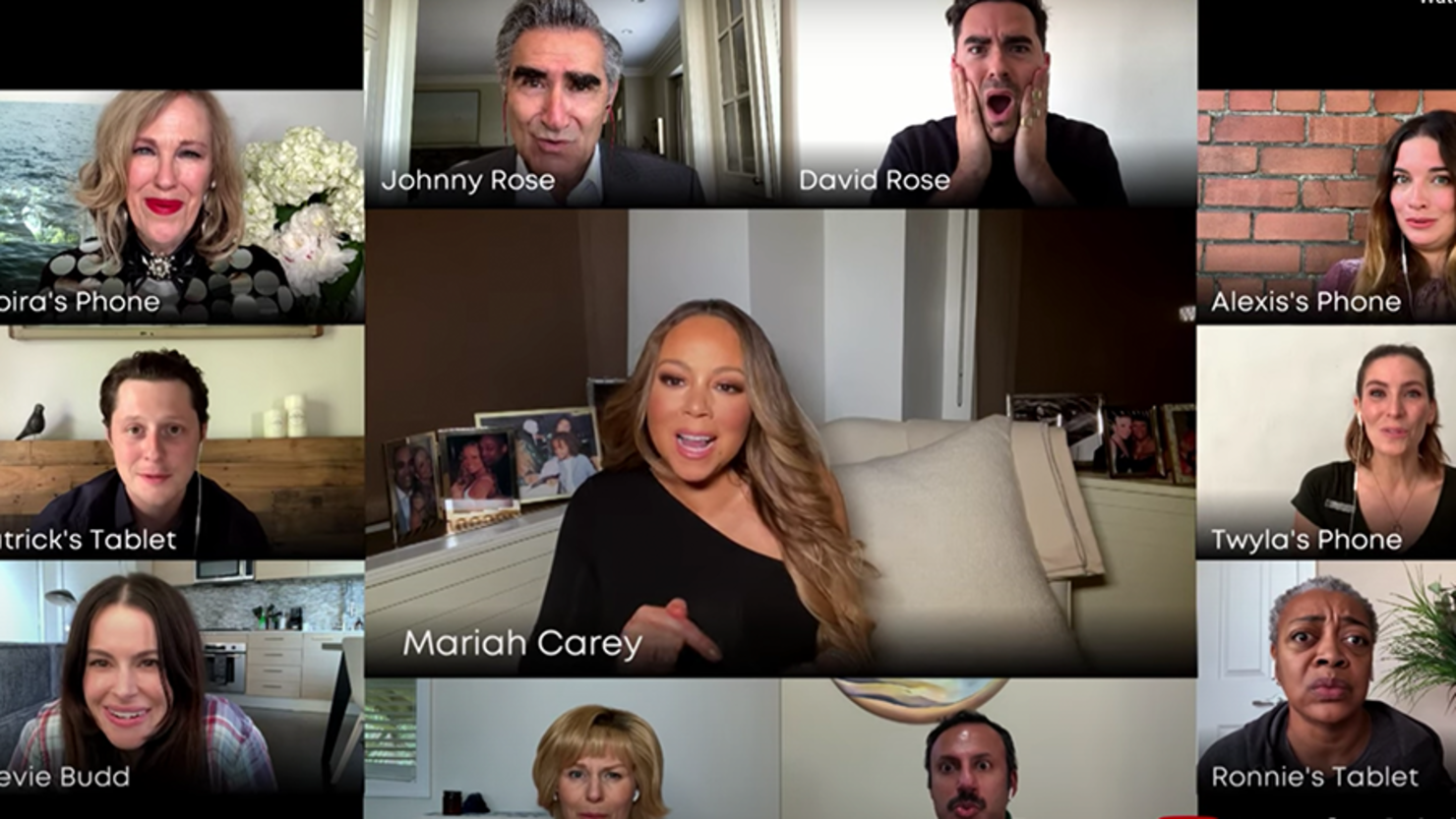 Schitt's Creek may have come to an end, but the characters are still with us. Yes, we mean that literally. The cast of Schitt's Creek teamed up for a special reunion in honor of the Class of 2020. They came together to sing Mariah Carey's hit song 'Hero' in character. Mariah Carey herself even pops in to the video chat to help out. The finished product is, of course, as heartwarming and delightful as the show.
Fans of Schitt's Creek will know that Carey's music played a pivotal role in the series, especially in David Rose and Patrick Brewer's relationship. A popular phrase from the show—"you're my Mariah Carey"—has made its way on to t-shirts and other merch. Dan Levy, who plays David on the show, has the perfect reaction when the real Carey shows up in the Schitt's Creek virtual reunion.