Pearl Jam Video Director Discusses Uncensored Version of 'Jeremy'
By Katrina Nattress
June 9, 2020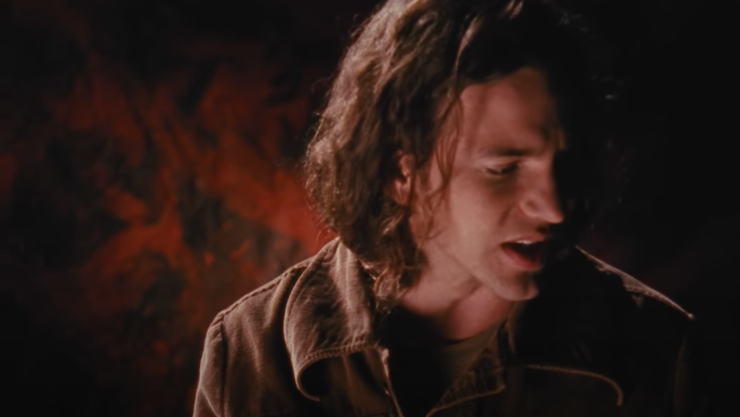 On June 5, Pearl Jam shared the uncensored version of their iconic "Jeremy" video to help spread gun violence awareness for National Wear Orange Day. The video tells the story of Jeremy Wade Delle, a high school student who shot himself in front of his English class in 1991. The original version showed the gun in his mouth, but MTV refused to air it and asked director Mark Pellington to edit out the firearm.
"It was not an easy edit to change, as I didn't have any footage from over the shoulder, or reverse or even a closeup of the hand or the gun to add mystery or implication," Pellington explained to Variety. "All we had was a front master, so we tried blowing the image up, defocusing and editing it a little earlier. There were three permutations before we got to the final one. I'm still not really sure who at MTV made the decision not to air the original. It's a mystery. It is like doing an autopsy of censorship 28 years later."
The finished product is the version of the video we've all come to associate with "Jeremy," which peaks with a closeup of his face just before he pulls the trigger. Unfortunately, the edit caused confusion, as it made people think he might have shot someone in the class and not himself. To Pellington, the misunderstanding "was a real bummer. I don't think any filmmaker who has ever been censored or edited isn't grateful when their original vision gets out there. But it's great that a new generation of people can now see, hear and experience 'Jeremy' in an unfiltered way, because the message is still very powerful."
Watch the uncensored version of "Jeremy" below.