Tom Morello Shuts Down Fan Who Doesn't Want To Hear 'Political BS' In Music
By Eliot Hill
June 9, 2020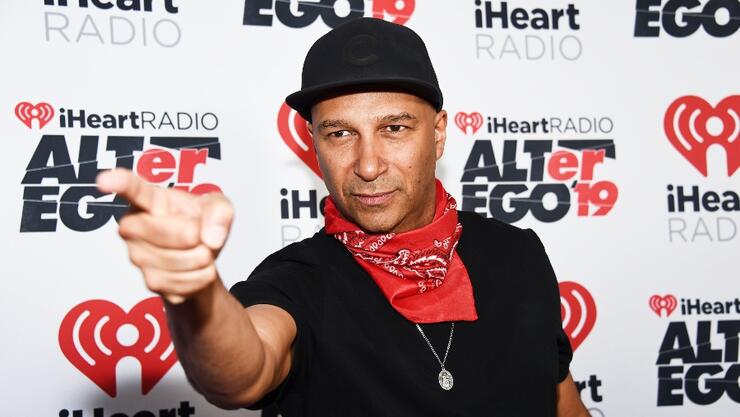 Another day, another person thinking Tom Morello shouldn't mix music and politics.
On Tuesday (June 9), the Rage Against the Machine guitarist retweeted a supposed fan who lashed out at him for talking politics in wake of the nation (and world) demanding racial equality and condemning police brutality.
Now, as we all should know by now Morello is an honors Harvard grad in political science so he knows what he's talking about.
The fan (whose profile looks like a bot so who's to say if it's even real) tweeted Morello, "I use to be a fan until your political opinions come out. Music is my sanctuary and the last thing I want to hear is political bs when i'm listening to music. As far as i'm concerned you and Pink are completely done. Keep running your mouth and ruining your fan base."
His comment as a whole is absolutely absurd to anyone who has heard even one song Morello has played and the musician came back with a reply that is as legendary as himself: "Scott!! What music of mine were you a fan of that DIDN'T contain 'political BS'? I need to know so I can delete it from the catalog."
Fans, of course, also had some pretty epic responses including, "'Wake Up' was just a quickie he knocked off for an alarm clock maker," "Take the Power Back is actually about recharging batteries," and everyone's personal favorite, "What 'Machine' did you think he was raging against? The dishwasher?"
Hopefully this will teach people a lesson!
Photo: Getty Images
Chat About Tom Morello Shuts Down Fan Who Doesn't Want To Hear 'Political BS' In Music