H.E.R. Debuts New Song 'I Can't Breathe' In Honor Of George Floyd
By James Dinh
June 10, 2020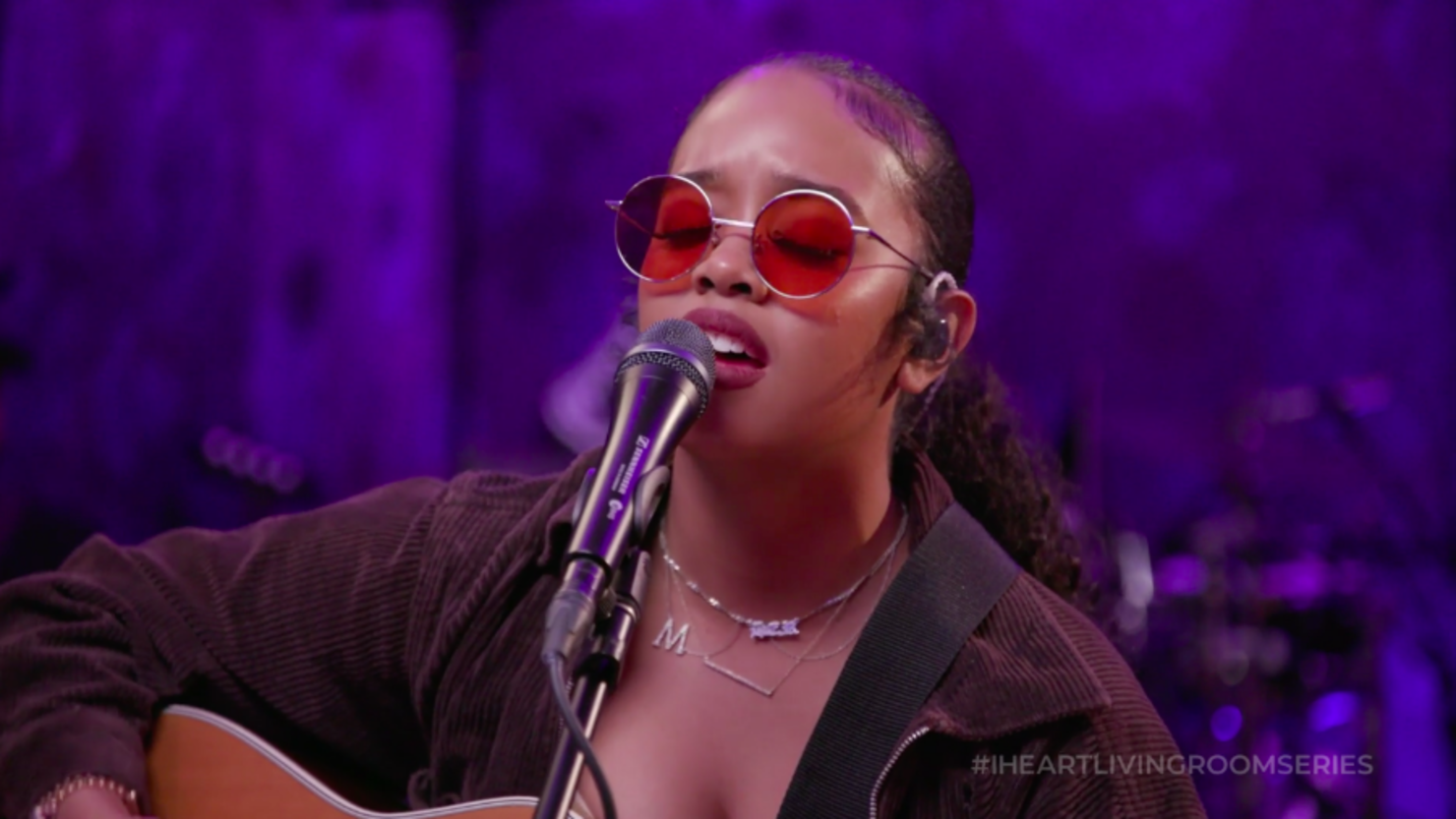 H.E.R. was the latest star to partake in the iHeartRadio Living Room Concert Series presented by State Farm on Wednesday night (June 10) and the singer debuted a brand-new song titled "I Can't Breathe" amid the worldwide protests in wake of George Floyd's killing.
Kicking off her intimate set with the new track, the R&B darling, 22, walked listeners through the realities of Black America with her socially distant four-piece band in-tow. Over steady acoustic backing, H.E.R. pushed the matter at hand in-detail, particularly on the hook as she recited the infamous words of Floyd as former Minneapolis police officer Derek Chauvin put his knee on his neck. "I can't breathe/ You're taking my life from me/ I can't breathe/ Will anyone fight for me?/ Oh oh oh," she crooned, alongside two back-up singers from an undisclosed Brooklyn studio.
"I really wanna recognize all the people across various communities that are promoting justice, equality and peace and passion. We need that unity right now," she explained to viewers. "Just by the title, you know that it means something very kind of painful and very revealing and I think it's necessary. These lyrics were kind of easy to write because it came from a conversation of what's been happening right now, what's been happening and the change that we need to see. I think music is powerful when it comes to change and when it comes to healing. That's why I wrote this song, to make a mark in history and I hope this song does that."
In addition to "I Can't Breathe," the 20-minute set also featured performances of "Uninvited," "Fate," a cover of Green Day's "Boulevard of Broken Dreams and even her collaboration "Make the Most" with Lonr. by her side.
As you know, the iHeartRadio Living Room Concert Series presented by State Farm has been paying tribute to all of the essential workers, who are sacrificing on a daily basis to help others through the COVID-19 pandemic, as well as making weekly donation. For this week's episode, a donation was made to benefit the National Urban League. "It's an organization that powers African Americans and other underserved communities with education, job assistance, mentoring, health guidance, housing resources and more," H.E.R. told viewers. "The most important thing that you can do is look to organizations like this to educate yourself to effectively make change in the name of justice, equality and peace."