Jimmie Allen Urges Fans to Vote
By Lauryn Snapp
June 10, 2020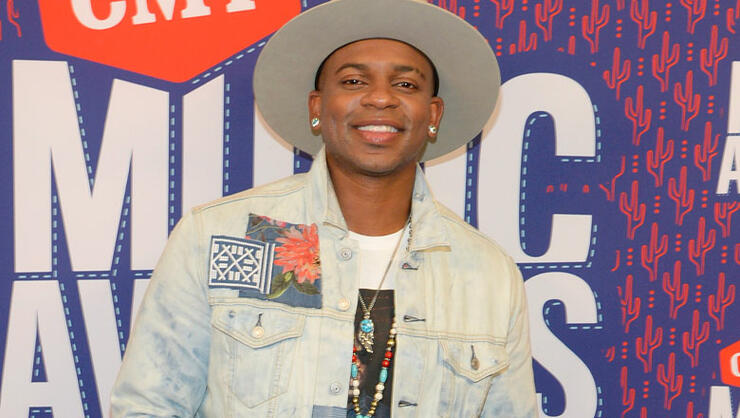 It's time to head to the polls.
In a recent interview with CMT's Cody Alan, country star Jimmie Allen candidly shared how George Floyd's death has affected him and his family. As a black man, and as a man who has strong ties to the military and police forces, he was open about how he believes we can encourage positive change and support both communities.
"What I tell people is that it really comes down to voting," says the "Best Shot" singer. "I am not even talking about presidential voting because the president, in my opinion, doesn't really affect your daily life. It's voting when it comes to your mayor, your governor, your senate, and your representatives representing your state."
"When you have a mayor that is all about love and equality for everyone, black, white, it doesn't matter your sexual orientation, whatever. If you have someone who is all about love, they are not going to stand for a police chief that lets nonsense happen."
"Vote on your local level," Jimmie encourages. "That's where you will really start to see the change."
Watch Cody and Jimmie's full conversation below or listen to it on the Cody Cast podcast streaming HERE.
Photo Credit: Getty Images.
Chat About Jimmie Allen Urges Fans to Vote