Mötley Crüe's Post-Pandemic Shows Will Be 'F--ing Bananas,' Tommy Lee Says
By Andrew Magnotta @AndrewMagnotta
June 10, 2020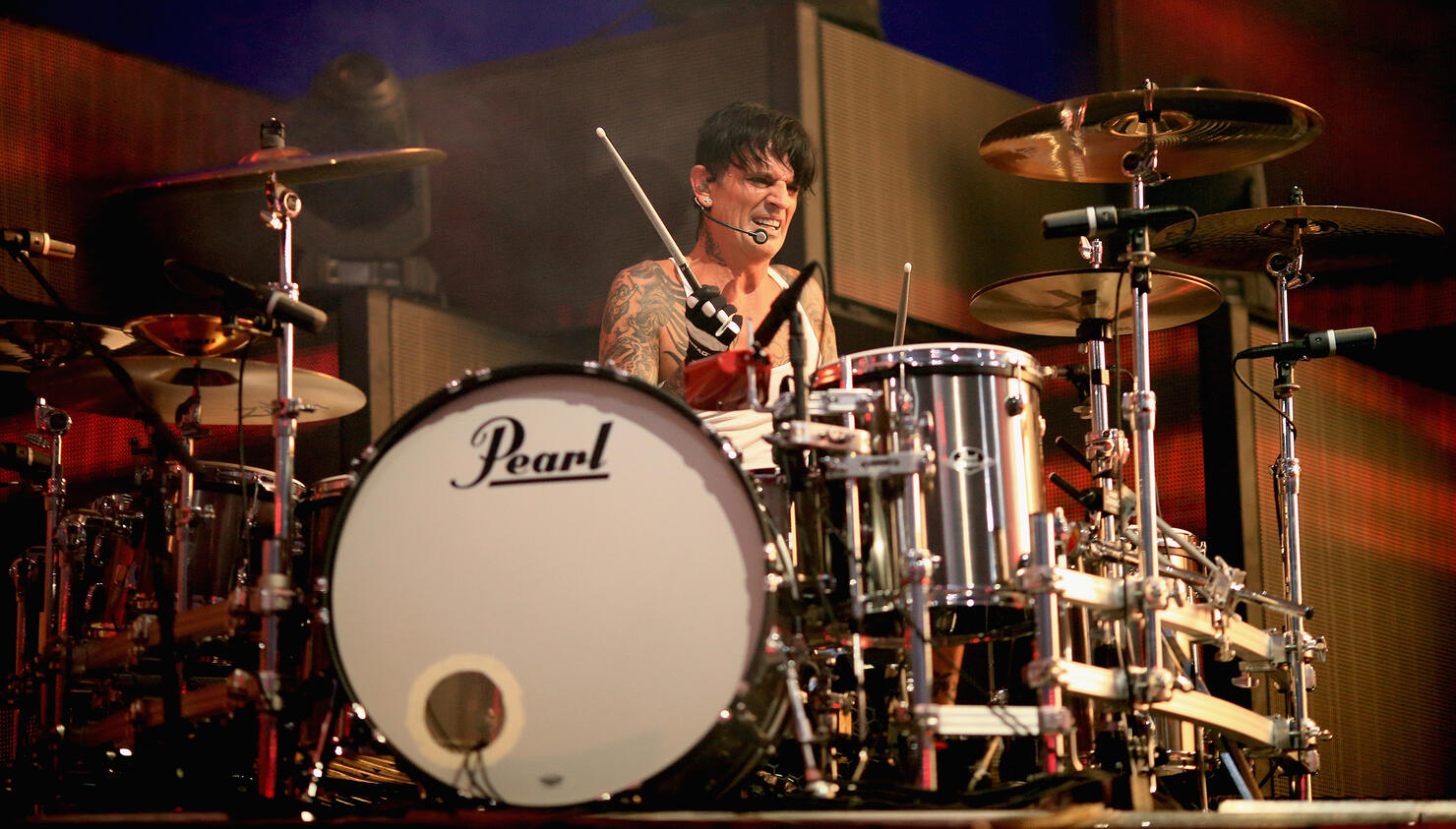 Tommy Lee says the stage production for Mötley Crüe's 'Stadium Tour' is sure to blow people away if/when the tour happens.
Crüe's reunion tour, a co-headlining trek with Def Leppard, was recently postponed to 2021 due to the novel coronavirus pandemic.
Lee previously said that the band was holding regular production meetings for most of the spring, despite the pandemic lockdowns. He recently told Knotfest.com that the band had a stadium in Miami booked for five days of dress rehearsals that would have been starting soon.
Regarding the new stage design and special effects, Lee says Crüe fans have never seen anything like it.
"Everybody has clearly seen we take it seriously, and what you can pull off in an arena, I think we've pulled off pretty much everything you could possible ever even f---ing think of," he said. "So no we get to play with a f---ing ginormous stadium that has no roof on it. ...I'm just telling you right now, the production — and it's still there, it's just put away in a couple of giant warehouses. Dude, can I just say it's f---ing ridiculous!"
In addition to revamped live production, Lee says there's going to be something truly special about taking the stage after the pandemic to entertain tens of thousands of people all out to celebrate.
"I want to be onstage when that day comes and it's okay for a f---ing stadium to be filled with people going f---ing crazy for the first time," he said. "Because that energy. Can you imagine? I mean, you're seeing it now with people f---ing rioting, although it's for many different reasons, but you've got a lot of f---ing pent-up anger, energy and people are going f---ing bananas. And I can't wait for it to go in that other direction of excitement, in 'Oh, my God! We're f---ing going crazy, and the music's loud as f--k and everything's cool!'"
Lee recently announced a new solo album, Andro, coming in October. He released the first two singles from the record last week.
Photo: Getty Images