Garth Brooks Announces Nationwide Drive-In Theater Concert
By Blake Taylor
June 11, 2020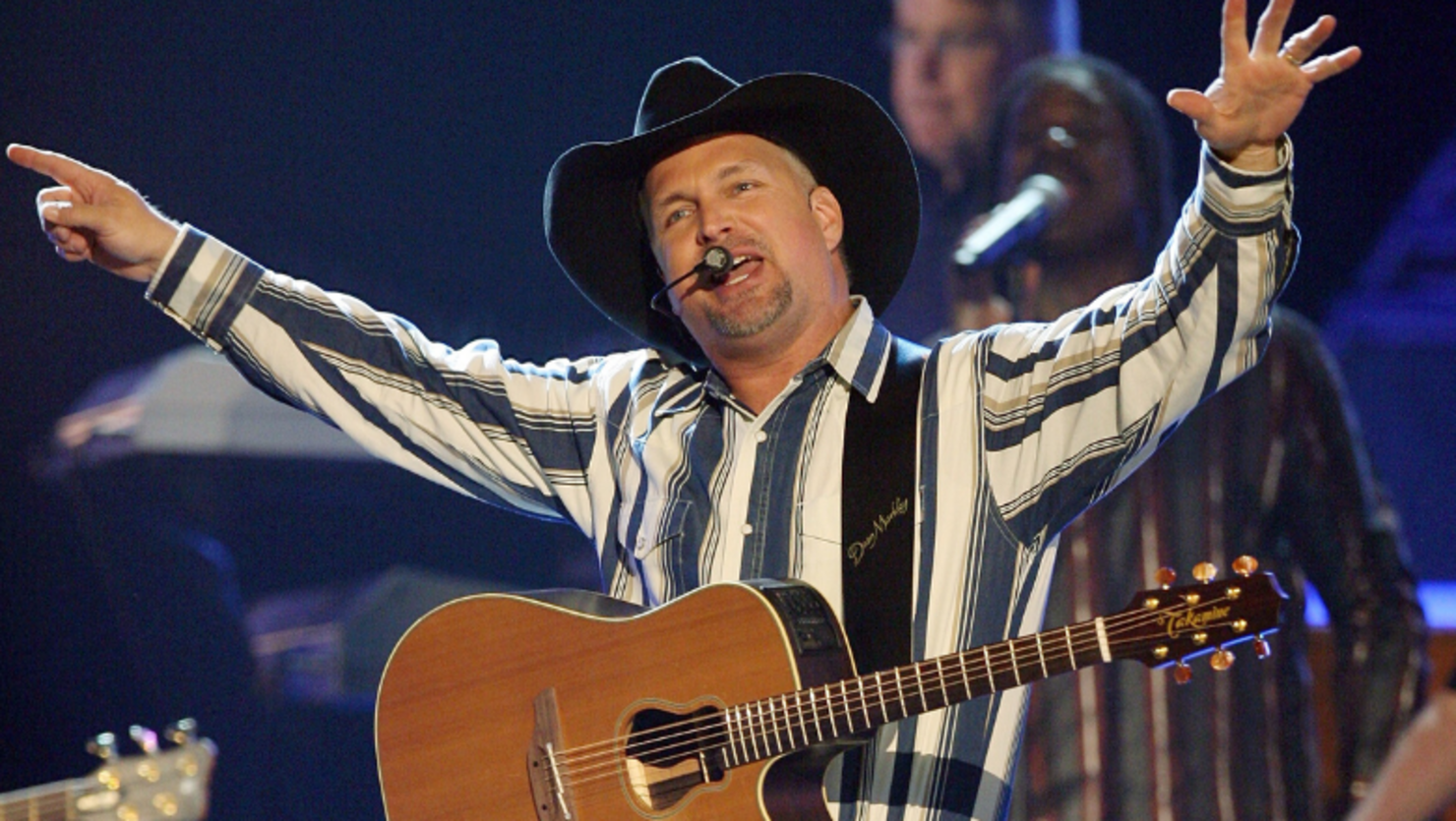 Garth Brooks will bring live music to his fans in a unique way this summer. The country megastar announced that he will host a concert for his fans at 300 drive-in theaters around North America on June 27.
"They're going to run it just like a regular concert, but this is going to be all over North America, one night only," he revealed on Good Morning America on Thursday morning (June 11). "We are excited because this is a reason to get out of the house, but at the same time you get to follow all the COVID rules from every individual state and you get to have fun and stay within the guidelines of social distancing...we're calling it 'social distancing partying.'"
Tickets will cost $100 per truck or car, with no limit on how many people can occupy each vehicle. There will only be 250-300 tickets available per drive-in.
"I am so excited to get to play again. I have missed it so much and want to get back to it," Brooks shared in a statement. "This drive-in concert allows us all to get back to playing live music without the uncertainty of what would be the result to us as a community. This is old school, new school, and perfect for the time we are in."
"Families need safe entertainment options that they can enjoy together this summer," Encore Live Founder and CEO Walter Kinzie said. "We're excited to partner with Garth, who's already done so much to help the entertainment industry during these tough times, to provide a truly unique and incredible concert that will do a whole lot of good for local businesses and communities."
Tickets for the special drive-in concert will go on sale on June 19 at 12PM ET through Ticketmaster. All tickets are general admission. Fans can also visit Brooks' Ticketmaster page for a list of drive in theaters available in their area.
Photo: Getty Images