Katy Perry, Ricky Martin & More To Perform At 'Can't Cancel Pride' Event
By Hayden Brooks
June 16, 2020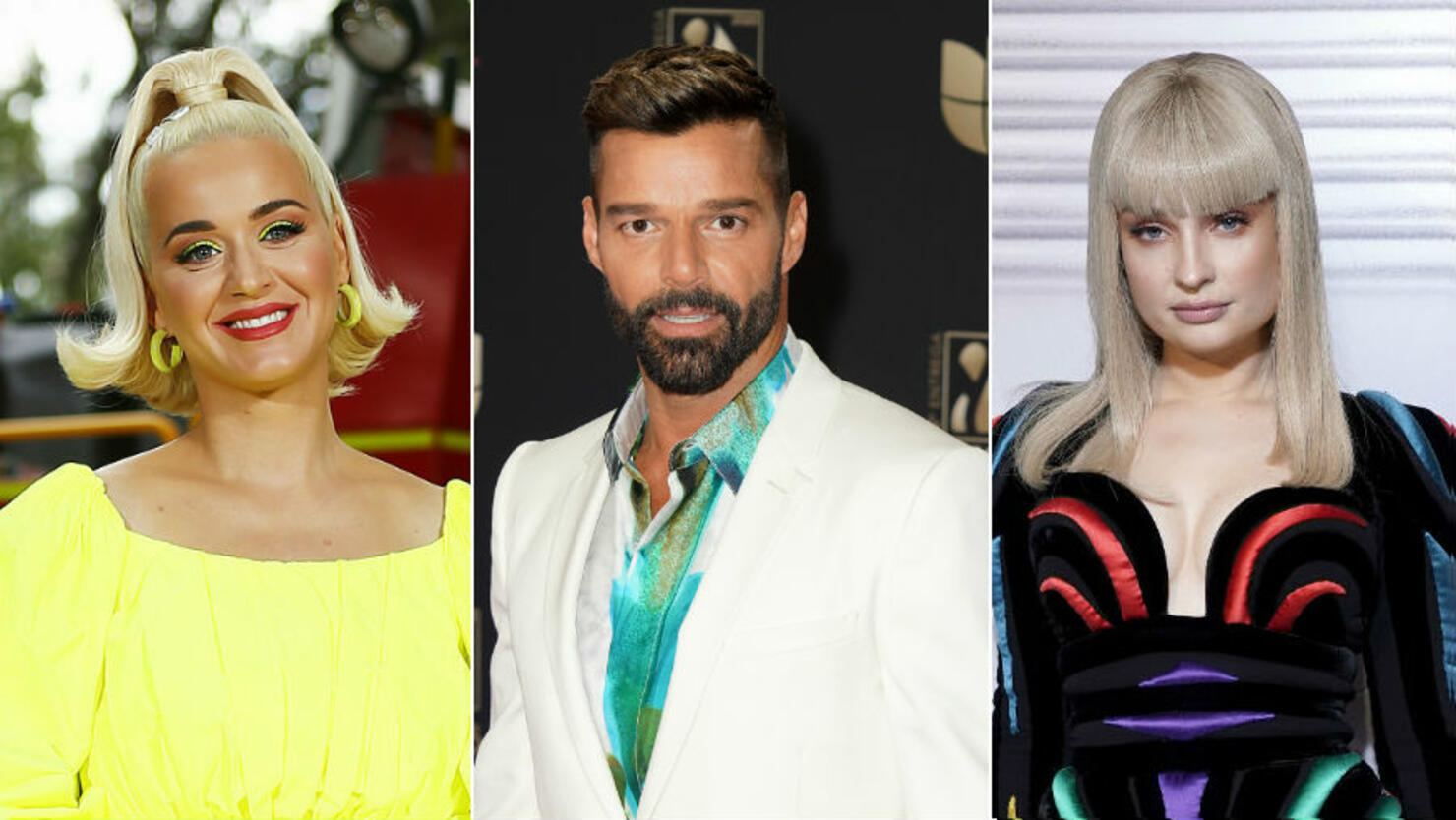 COVID-19 may have halted some Pride celebrations for the month of June, but iHeartMedia and Procter & Gamble have teamed up to invite the LGBTQ+ community, as well as friends, families and allies, to join "Can't Cancel Pride: Helping LGBTQ+ People In Need."
On Tuesday (June 16), the virtual relief effort was announced as a response to the impact that COVID-19 has had on the LGBTQ+ community. The one-hour affair, which will be hosted by Z100's Elvis Duran and Laverne Cox, will bring together some of the biggest names in pop culture and entertainment, including Adam Lambert, Big Freedia, Billy Porter, Katy Perry, Kim Petras, Melissa Etheridge, Sia, Ricky Martin and more, with support from brands including Bounty®, Charmin®, Dawn®, Downy®, Jared®, Pantene® and Tide® to drive LGBTQ+ visibility. Additional proud partners include Cadillac, Crest®, Giant Food, Herbal Essences®, Mattel, Mercedes-Benz, Olay®, P&G Shopper Team, Puffs®, Splat Hair Color and This is L. Produced by iHeartMedia and P&G, the event will be available to stream on Facebook, Instagram, YouTube, as well as on iHeartRadio's PrideRadio.com and broadcast on iHeartMedia stations nationwide across the country and on the iHeartRadio app June 25 at 9 p.m. local time.
"Can't Cancel Pride" also stands in solidarity with the Black community against hate in every form and honors those who have spoken up and demanded justice and equality. "The COVID-19 pandemic combined with the fight for racial justice have exposed the complex and significant obstacles marginalized communities face," Marc Pritchard, Chief Brand Officer, Procter & Gamble, said in a statement. "We must continue to speak up against hate and intolerance in all its forms and redouble our work to create substantive and meaningful change in our communities. One way we are doing that for the LGBTQ+ community is through this event by showing them they're not alone, even when stay-at-home orders have closed community centers and support systems that millions of LGBTQ+ people rely on every day."
Meanwhile, Gayle Troberman, Chief Marketing Officer of iHeart, confessed that the event has been her most enjoyable iHeart affair. "It's about making sure everyone is represented," she said. "It's the LGBTQ+, the Black community, latin community. It's about making sure everyone out there, their voices are heard and sharing their voices together. That's what a pride event is and that's exactly what this event will be about."
Additionally, "Can't Cancel Pride" has partnered with The Greater Cincinnati Foundation to distribute financial support raised by the event to LGBTQ+ organizations with a track record of positive impact, including the National Black Justice Coalition, GLAAD, SAGE, The Trevor Project, CenterLink and OutRight Action International.
If you want to partake in the festivity, we're encouraging followers to share their special Pride moments on social media using the hashtag #CantCancelPride throughout the month of June. For more information on the celebration and ways to donate, head on over to official website for "Can't Cancel Pride" or text "RAINBOW" to 56512.