Khloe Kardashian & Tristan Thompson 'Get Cozy' At Friend's Birthday Party
By Peyton Blakemore
June 11, 2020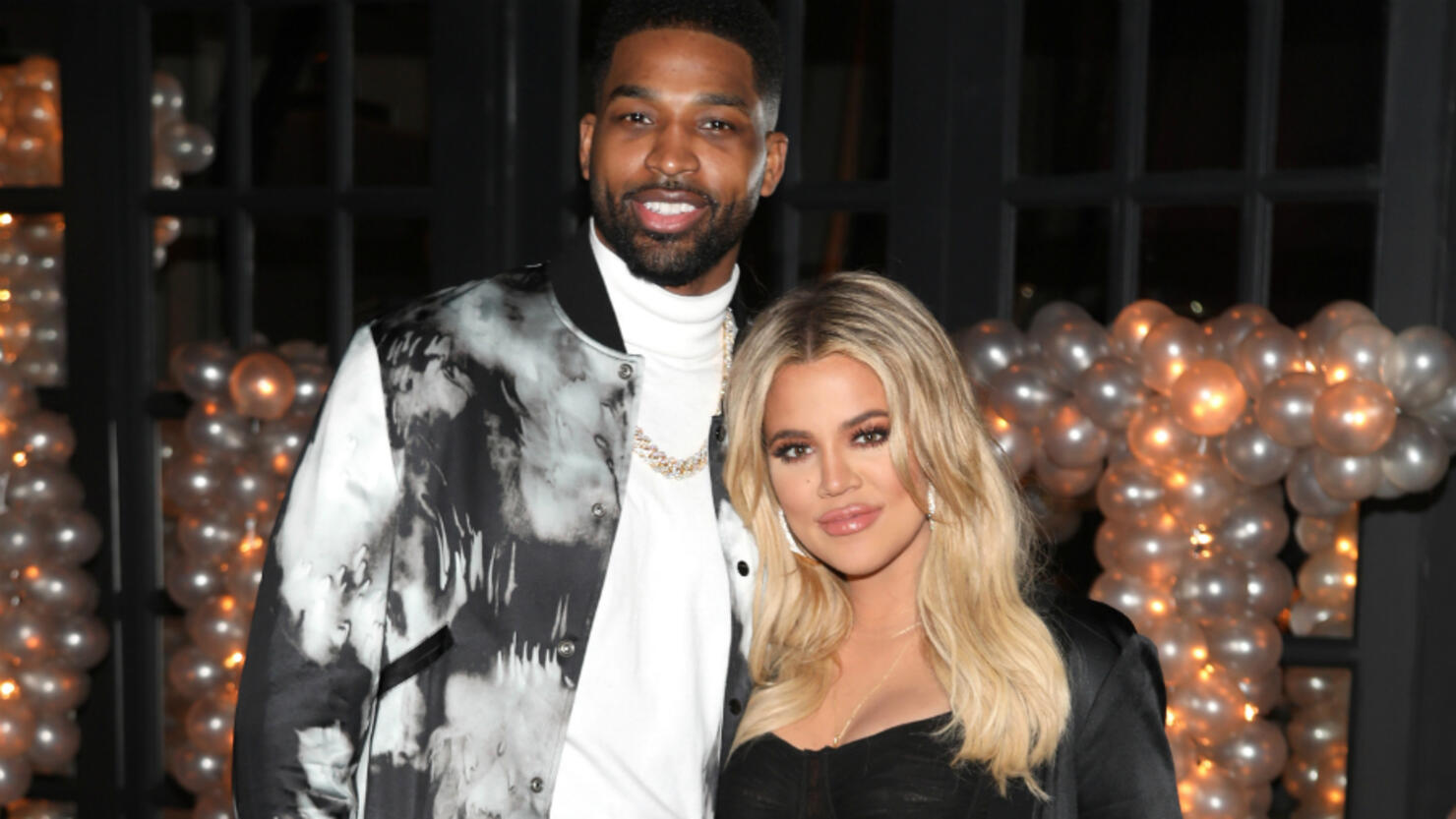 Exes Khloe Kardashian and Tristan Thompson appear to be on great terms!
Earlier this week the two were spotted looking pretty cozy while celebrating a friend's birthday in Los Angeles.
In a video shared by Tristan's old teammate, Jordan Clarkson, Tristan and Khloe were shown standing beside one another — the NBA player also appeared to have his arm around Khloe — while singing "Happy Birthday" to their friend.
While the former couple may have looked like they were back together, sources told TMZ there's been no change to their relationship status as the exes are still just friends and co-parents. An insider also noted that the pandemic has allowed them to work on their friendship and co-parenting relationship since they've both been able to be in Los Angeles with their daughter True.
Khloe and Tristan's birthday hangout comes nearly a month after the Keeping Up With the Kardashian star denied pregnancy rumors following reports she was expecting her second child with Tristan.
"I don't go on social platforms much these days AND this is one of the main reasons as to why I stay away. The sick and hurtful things people say. I am disgusted by so many things I am seeing. SMH people swear they know everything about me. Including my uterus. Sick," Khloe tweeted, referring to the endless number of cruel tweets in reaction to her rumored second pregnancy with her ex-boyfriend.
"The nasty things you're saying about me over A RUMOR," she continued. "I have seen so many hurtful/despicable stories and tweets about me over a false story. And if it were true.... it's MY LIFE, NOT YOURS."
"Funny how picky&choosy some can be with who and how you feel others should live their lives," Khloe added. "I believe people should focus on their own lives/families, put energy into bettering the scary world we are currently living in, and try projecting positivity as opposed to nastiness."
As fans know, weeks prior to Khloe's pregnancy denial she revealed that she was thinking about having another child with Tristan through in vitro fertilization.
Photo: Getty Images