David Gilmour's First New Music In Years Coming This Month In An Audiobook
By Andrew Magnotta @AndrewMagnotta
June 12, 2020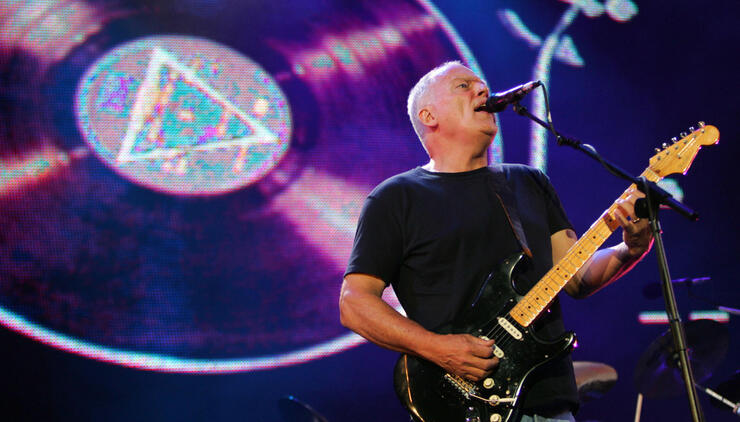 David Gilmour's first new music in five years will appear on the audio version of his wife Polly Samson's novel, A Theatre for Dreamers, due June 25.
The Pink Floyd guitarist and vocalist has recorded a new single, "Yes, I Have Ghosts," which will feature on the audiobook along with other original music he composed.
"Polly's vivid and poetic writing, coupled with her very natural narration voice, made joining forces to produce the audio version of A Theatre for Dreamers a fantastic and fulfilling experience," Gilmour said.
The single was inspired by a character from the novel and Samson is credited as a co-writer. Gilmour says the audiobook medium leaves lots of room for creativity and collaboration between authors and songwriters.
"The audiobook format has so much untaped potential, and I am surprised more musicians have not creatively collaborated with authors, narrators, and audiobook producers in this way before," he said. "The two worlds seem to seamlessly link, and music can really help to bring audiobooks to life in unexpected new ways."
While the husband and wife didn't initially set out to work together on the audiobook, lockdown left them with little else to do. Gilmour produced Samson's narration while they were all stuck at home. Their daughter Romany also contributed additional vocals and harp to the project.
Gilmour's last solo album was 2015's Rattle That Lock.
Photo: Getty Images
Chat About David Gilmour's First New Music In Years Coming This Month In An Audiobook