Luke Bryan Debuts Emotional New Song, 'Build Me a Daddy'
By Blake Taylor
June 12, 2020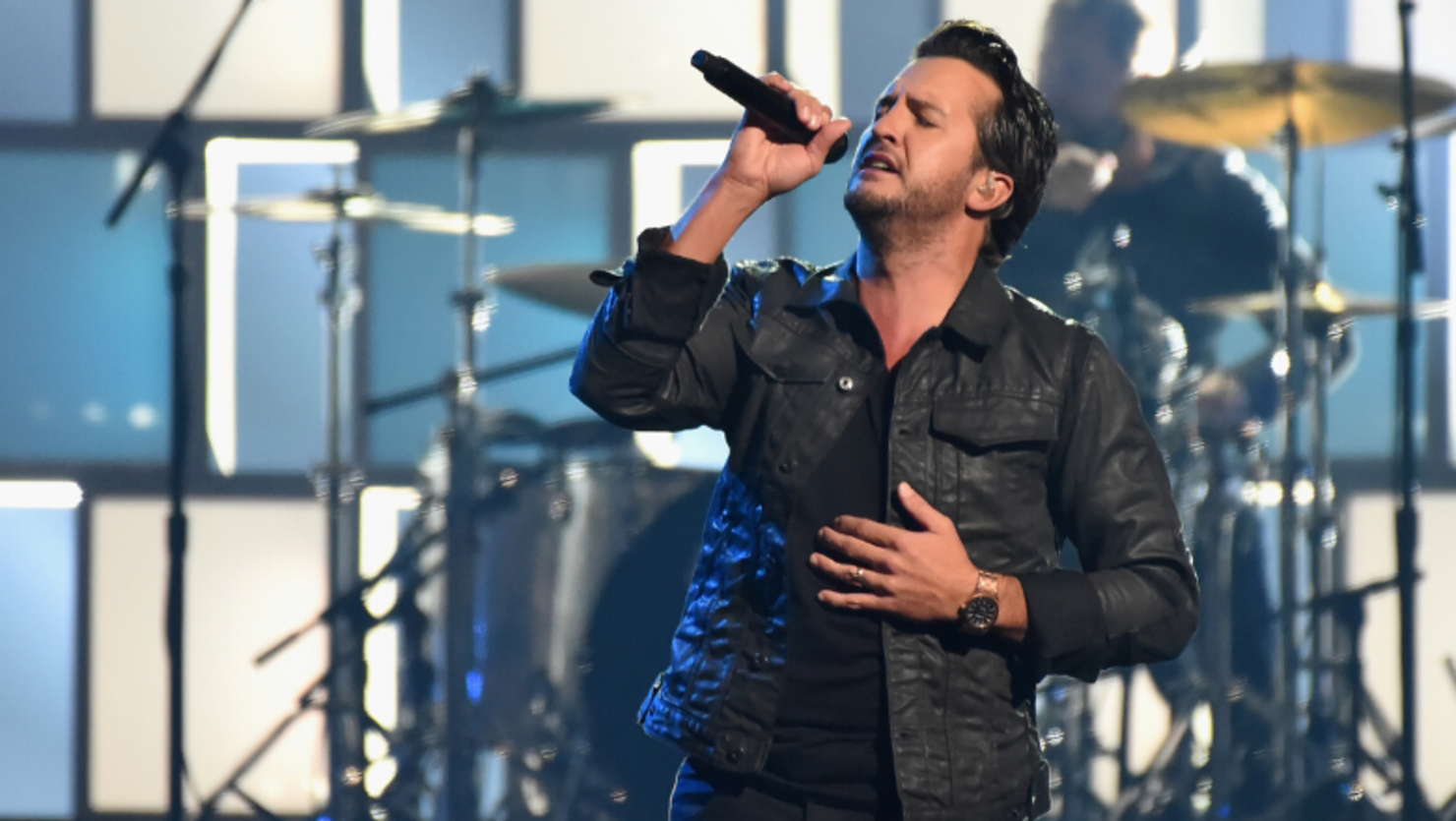 Luke Bryan has released another new song from his forthcoming album Born Here, Like Here, Die Here, and there's no doubt it'll move you to tears.
The emotional track called "Build Me A Daddy" tells the story of a boy that goes into a wooden toy shop, shows the owner a picture a solder who is his father, and asks the worker is he could 'build him a daddy.'
"Could you build me a daddy? Strong as Superman / Make him ten feet tall, with a southern drawl and a crooked smile if you can / 'Cause I sure miss him/ Maybe you could bring him back? / If I walked in with him, it'd sure make momma happy / If you could build me a daddy," Bryan sings through the chorus.
The touching ballad, co-written by Jake Mitchell, Josh Thompson, and Brett Tyler, is the sixth of ten tracks on Bryan's upcoming album. Bryan has already released "Knockin' Boots" as the first single from the album, followed by "What She Wants Tonight" and his current single "One Margarita."
Born Here, Live Here, Die Here was originally scheduled for release on April 24 but was pushed back to August 7 due to the coronavirus pandemic. Bryan hopes to support his new album with his "Proud To Be Right Here Tour," which was originally supposed to launch on May 28. Currently, his website shows tour dates starting in August.
Check out Bryan's new "Build Me A Daddy" music video below and be sure to grab a box of tissues before.