Taylor Swift Gives Money To Fans Fundraising For Local Church
By Peyton Blakemore
June 12, 2020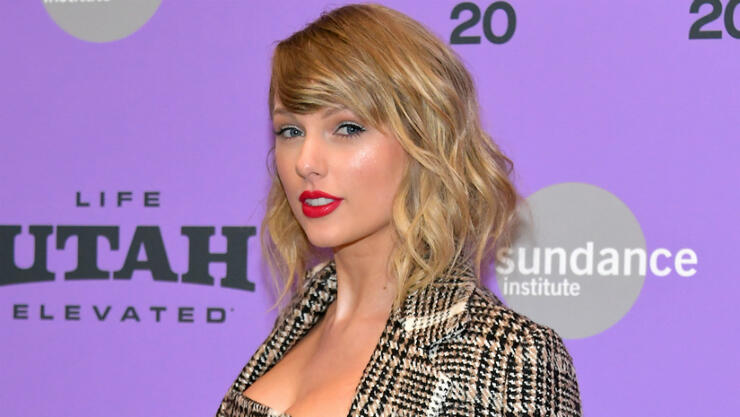 Taylor Swift answered the call of two fans who are raising money for a local church that requested hair and skincare products for people and families of color in need.
On Tuesday (June 9), Minneapolis residents Yasmine Norman and Grace Norman shared an Instagram video, set to Taylor's power anthem "Only The Young," where they shared their plan to go on a "big haul" to purchase the items for the local church.
"I know that haircare and skincare for people of color can be both more expensive and harder to find in the stores," Yasmine explained of her reasoning to offer help to the church.
It didn't take long for the video to get on Taylor's radar as she donated $1,300 to go towards the purchasing of the products. "Yasmine and Grace, thank you SO MUCH for everything you're doing to help people. Here's a gift for this run, please let me know about anything in the future! Love, Taylor," the "ME!" singer wrote, which Yasmine shared on her Twitter page, along with her donation.
Yasmine also shared her response to Taylor's donation, which read: "THANK YOU @taylorswift13 You amaze me ♥️ @grace_norman27 and I will be doing a supply run in Minneapolis to help families in need, many who've been affected [by] the riots."
As fans know, Taylor has been speaking out against racial injustice for weeks. Most recently, she reaffirmed her support of the Black Lives Matter movement on Twitter, writing, "Racial injustice has been ingrained deeply into local and state governments. In order for policies to change, we need to elect people who will fight against police brutality and racism of any kind. #BlackLivesMatter."
Chat About Taylor Swift Gives Money To Fans Fundraising For Local Church