Why Kelly Clarkson Felt Divorce Was The 'Only Option' After Quarantine
By Emily Lee
June 12, 2020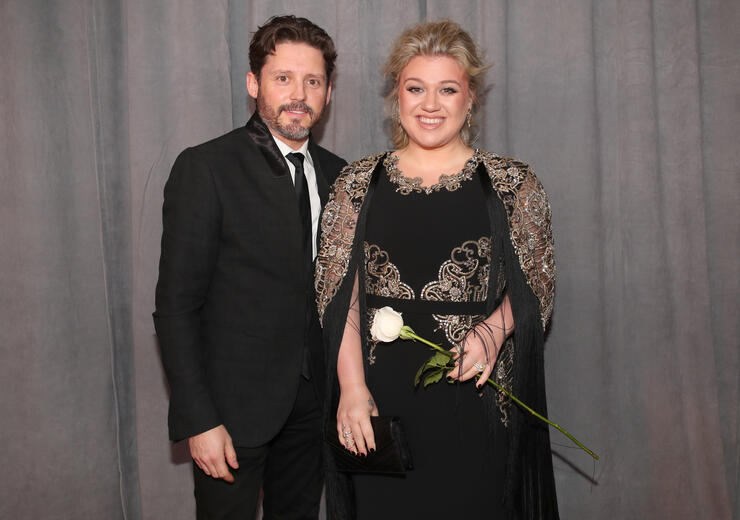 News of Kelly Clarkson's split from her husband of 7 years, Brandon Blackstock, made headlines on Thursday (June 12). Fans of Clarkson were surprised to hear she had filed for divorce, but it seems she and Blackstock had been having problems for some time. According to an insider close to the former couple, those problems could no longer be ignored after they began quarantine together in Montana.
"Kelly and Brandon had been having problems for several months and were making a conscious effort to work things out," a source told Entertainment Tonight. "They both hoped quarantining away from L.A. in Montana would help them work things out in their marriage, but instead the change in environment was actually detrimental."
"The constant time together seemed to make an already challenging situation worse," the source continued. During more normal times, Clarkson's busy career "definitely helped to keep her mind off things," however, all the recent downtime "gave her the time she needed to think about her life and her marriage."
Despite being the one to begin the divorce process, the source told ET that the 'Since U Been Gone' singer has been dreading it. Ultimately, though, Clarkson knew "she just needed to follow her heart and finally realized divorce was her only option."
Clarkson and Blackstock are both "heartbroken" about the divorce, according to the insider. While this is a challenging time for the former couple, "their plan is to put the kids first. Their focus is on co-parenting and moving forward, as this is the last place they ever thought they would be. They both understand divorce is never easy for children, but Kelly and Brandon are great parents. It'll just take time."
Photo: Getty
Chat About Why Kelly Clarkson Felt Divorce Was The 'Only Option' After Quarantine