Christina Aguilera Celebrates 12-Year-Old Son Max's Graduation
By Paris Close
June 14, 2020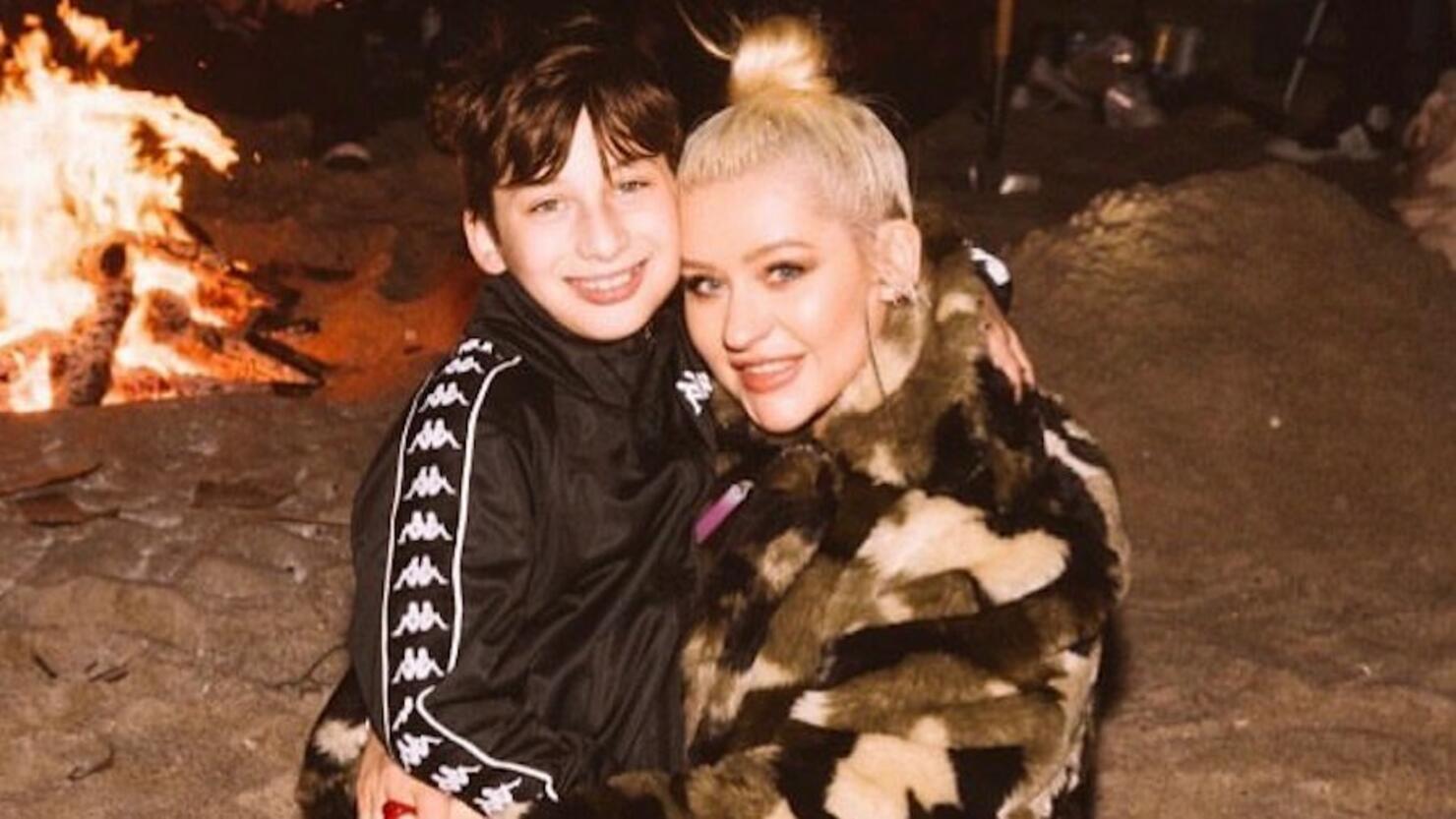 Christina Aguilera couldn't be prouder of her son's latest achievement.
The five-time Grammy Award-winning singer-songwriter celebrated her 12-year-old son Max's graduation this weekend in the sweetest way. Due to the ongoing threat of COVID-19 (coronavirus), graduations nationwide have been canceled for safety and health purposes, so many parents have opted to celebrate their kids' big day from home — and Aguilera is the latest superstar mommy to do the same.
"My graduate! So proud of you my love!" she captioned an adorable selfie with her little man as the two enjoyed a sunny, fun-filled day in the pool on Saturday (June 13). In the snapshot, Max smiles while hugging his mom, who can be seen wearing stylish pink sunglasses, matching lipstick, and with her blonde tresses pulled back.
As fans know, the 39-year-old powerhouse has two children. Apart from Max, the "Beautiful" musician shares daughter Summer Rain Rutler with longtime fiance Matthew Rutler.
Max is Aguilera's first child with ex-husband, Jordan Bratman, to whom she was married from 2005 to 2011. Earlier this year, the "Fighter" songbird showed just how well she and Bratman make their blended family work when they celebrated Max's birthday in January with a heartfelt picture of the three celebrating the birthday boy's close-knit bash together.
"Although you may have outgrown all the parties I've always loved throwing you since you were younger, I'll never grow tired of celebrating the most incredible, amazing person you are...have become and continue to be," Aguilera captioned a cute pic with Max on his special day. "I love being your mom - thanks for constantly teaching ME new things in life and things about myself through knowing you, loving you and watching you grow. I can't wait to experience all the adventures ahead for you and what exciting things life brings your way."
Photo: Instagram/Christina Aguilera