Stephan Jenkins Slams Those Who Refuse To Wear Masks In Public
By Katrina Nattress
June 14, 2020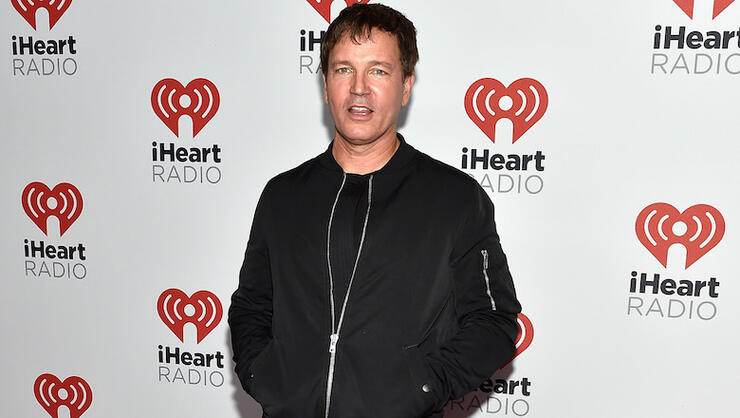 As COVID-19 cases begin to increase again in the wake of states reopening their economies, Stephan Jenkins has some words for those who refuse to wear masks in public.
On Thursday (June 11), the Third Eye Blind singer penned an op-ed for Spin where he gave his blunt, honest opinion about mask wearing.
"There is scads of evidence that wearing masks decreases COVID-19 transmission. Lotta good that whole sharing-facts-thing will do with people who take their cues from a malicious, lying, imbecile (no need to say his name)," he wrote. "I was recently out marching with 30,000 of my neighbors in the Mission District of San Francisco at a protest. Everyone was masked on their own volition, which makes sense because the whole purpose of this is about looking out for each other. Masks are just part of it. This is for dealing with those other types."
He went on to explain a 1905 Supreme Court ruling that gives communities the right to protect citizens from disease by all means necessary, and followed with an anecdote about a "bully" he encountered while riding his bike. "Once while riding my bicycle, a car almost clipped me and then beeped and flipped me off for good measure," he wrote. "I caught up with him at the next light. He, of course, rolled up his window. I wrapped on it and said, 'Hey, I'm vulnerable out here. Will you look out for me?' He melted, nodded his head and said through the glass, 'Sorry.' He got to keep his power, and I protected my space, and we were all good. Usually, when you project peace, you get peace back."
However, Jenkins doesn't believe the same rings true for mask refusers. "In the meantime, the burden is on us to look out for each other. We all have to be public health protectors, lest like Trump we become disease vectors. We either hold the line on this virus or we let it through. Combating COVID-19 has been compared to a war. Sadly, the fights may sometimes be with each other. Brace yourselves."
Read Jenkins' full essay here.
Photo: Getty Images
Chat About Stephan Jenkins Slams Those Who Refuse To Wear Masks In Public