Barbra Streisand Gifts George Floyd's Daughter Disney Shares
By Paris Close
June 15, 2020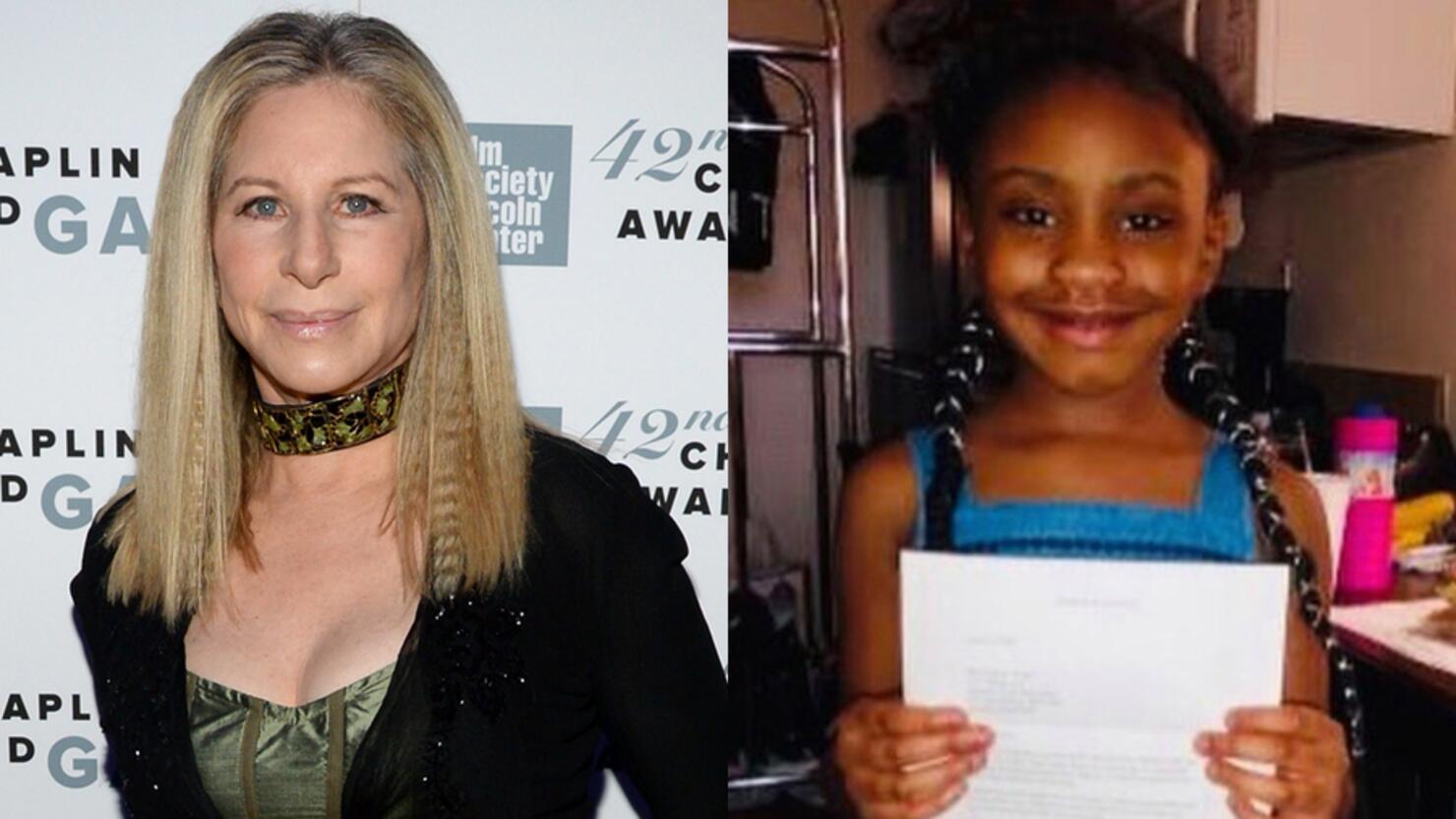 George Floyd's daughter Gianna received the most surprising gift from Barbra Streisand.
The iconic actress-singer made the 6-year-old a Disney stockholder, meaning Gianna now owns a piece of the most magical company in the world. Gianna showed off her certificate from Streisand in an adorable Instagram selfie shared Sunday (June 14).
"Thank You @barbrastreisand for my package, I am now a Disney Stockholder thanks to you," Gigi, as she's known by loved ones, wrote along with a snapshot of her smiling with her letter. More photos also revealed Streisand gifted Gigi two of her studio albums, Color Me Barbra and My Name Is Barbra.
It's unknown how many shares the 78-year-old singer gave Gianna. According to a CNBC report, if you invested in "$1,000 in Disney 10 years ago, that investment would now be worth more than $4,600 as of Feb. 25, 2020, for a total return of around 370%."
As many know, Gianna's father tragically died in late-May police custody after a Minneapolis police officer knelt on his neck for almost nine minutes. Apart from the worldwide protests sparked in the wake of George's devastating murder, businesses and figures around the nation have been doing their part to secure Gianna's future following the loss.
Kanye West allocated part of his $2 million in donations toward Gianna's college fund, adding to $2 million+ Gianna already raised on an official GoFundMe page. What's more, Texas Southern University also announced it would offer Gianna a full-ride scholarship should she wish to attend the college when she's older.
Photo: Getty Images/Instagram (Gianna Floyd)