Carly Pearce Reveals Who She Hasn't Met, YET
By Lauryn Snapp
June 15, 2020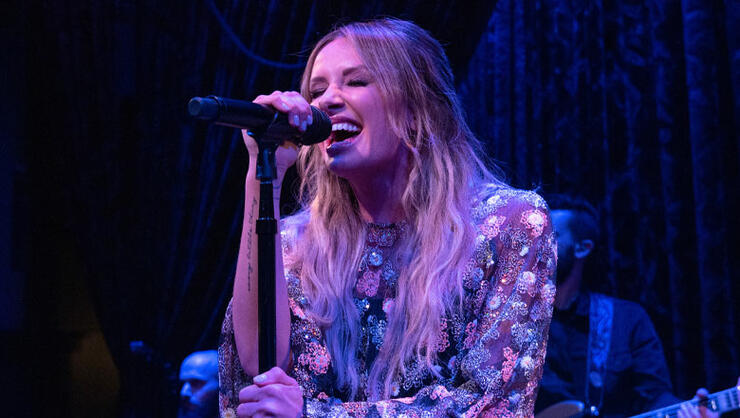 Even celebrities dream of meeting their idols.
In a recent interview with Cody Alan, Carly Pearce reveals which female country icon she has been dying to meet.
Hint: They share a home state.
"I've never met Patty Loveless," admits Carly. "I feel like a lot of people relate me to her. We both have that Kentucky tone to our voice. I grew up trying to sing like Patty. So, I would love to meet Patty!"
RELATED: Carly Pearce Offers Advice For Anyone Living With Uncertainty.
The "Hide The Wine" singer may be celebrating a number one hit with her duet with Lee Brice, "Hope You're Happy Now," but her heart beats for 90's country songs. Listen below to Carly's vocals soar on her Dixie Chicks cover of "Cowboy Take Me Away."
And, Patty, if you see this, Cody Alan is happy to make the official introduction to his June Spotlight artist, Carly Pearce!
Do you enjoy country stories like these? Bookmark www.CMTCody.com and check back daily for exclusive interviews, trending topics, and the latest from country's hottest stars. Connect with Cody Alan on socials by following along on Twitter and Instagram @CodyAlan.
PLUS: Click HERE and enter-To-Win $1000 from Carly Pearce! Contest ends June 21st.
Photo Credit: Getty Images.
Chat About Carly Pearce Reveals Who She Hasn't Met, YET