Goo Goo Dolls Reveal 2021 Tour Dates, Vow To Keep In Touch With Fans
By Katrina Nattress
June 15, 2020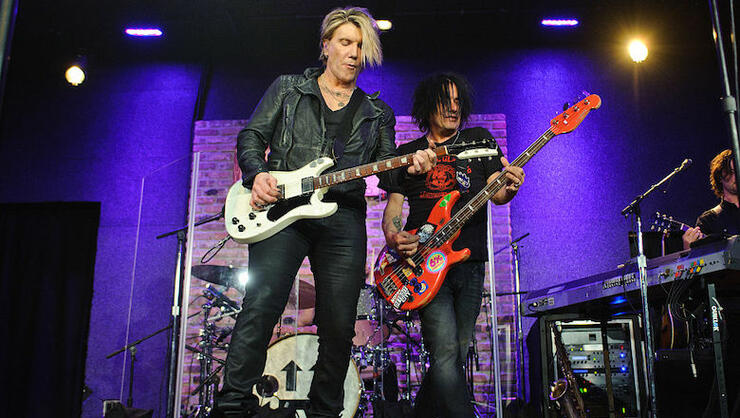 Like so many other bands, Goo Goo Dolls were forced to reschedule tour dates to next year in the wake of the coronavirus pandemic. On Monday (June 15), the band revealed new summer 2021 dates on Instagram and singer Johnny Rzeznik shared a special message with fans
"Thank you so much for all your understanding during this challenging time," he wrote. "We promise to keep putting up as much material (videos, b sides, acoustic songs, some, just plain talking, and some new stuff). We're digging through our archives for live material. We NEED to stay in touch with you as much as possible until we can see you all again in person. Please message us with any requests you might have. We'll get through this. And look forward to great times again, together !!"
See Goo Goo Dolls' post below.
Before COVID-19 changed the world as we know it, Goo Goo Dolls released their 12th studio album Miracle Pill and toured on it last fall. Since quarantine began, the band has been sharing loads of content on social media to stay connected with fans, including socially distanced performances, funny TV spots, and so much.
Photo: Getty Images
Chat About Goo Goo Dolls Reveal 2021 Tour Dates, Vow To Keep In Touch With Fans