Tim McGraw Reveals Secret Behind Balancing Carbs & Cardio
By Lauryn Snapp
June 15, 2020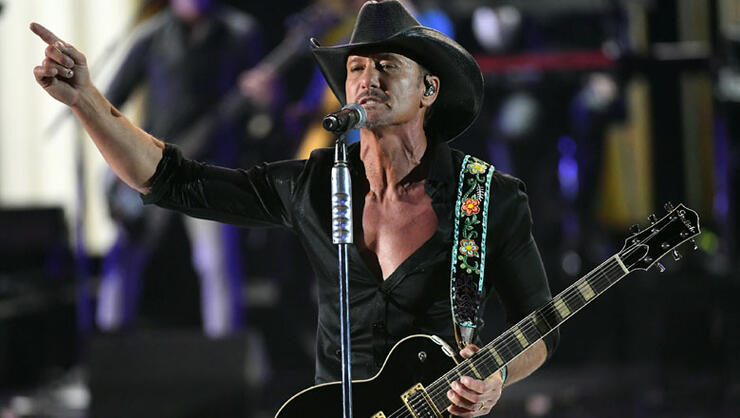 In a recent interview with Cody Alan, Tim McGraw, who is known for championing physical exercise revealed that you can have your cheeseburgers and still maintain a healthy lifestyle.
His tip for success is simple: Balance.
"It's all about balance," says the "Live Like You Were Dying" singer. According to his Instagram pictures, he is an expert!
"I don't do it often, but when I do, I try and earn it that day. I try and put in a little extra workout in on the days where I know Faith [Faith Hill] is going to make something really great."
"I think you have to treat yourself with those things and eat well a lot of the time. But when you have time, and you want to have a cheeseburger, just put in a little extra work and have a cheeseburger," says the 53-year-old entertainer.
Want to see Cody working off his "cheeseburger" induced quarantine 15? Country duo, High Valley jumped in with some of their home-based workouts. Watch the video by clicking HERE.
RELATED: From Stage To Screen With Tim McGraw.
Do you enjoy country stories like these? Bookmark www.CMTCody.com and check back daily for exclusive interviews, trending topics, and the latest from country's hottest stars. Connect with Cody Alan on socials by following along on Twitter and Instagram @CodyAlan.
Photo Credit: Getty Images.
Chat About Tim McGraw Reveals Secret Behind Balancing Carbs & Cardio