Blake Shelton Admits His Membership Fees Are a Mystery
By Lauryn Snapp
June 16, 2020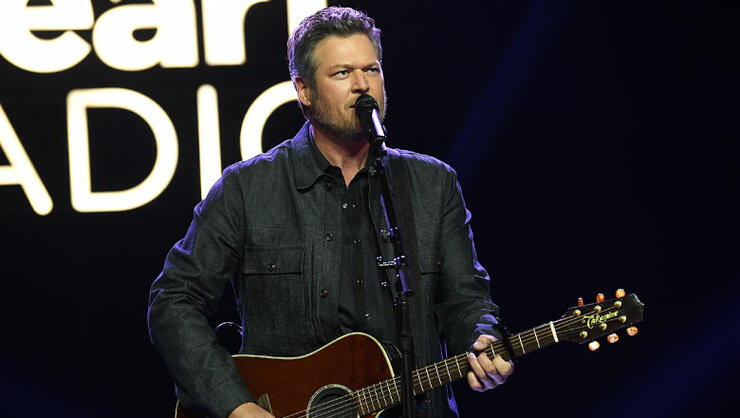 Life on the road can be exhausting, which makes the answer to enrolling in travel perks simple – YES!
Blake Shelton admitted to Cody Alan that when he flies, he enjoys lounging in the American Airline's Admirals Club, and he has no idea how much that membership fee costs.
The story began when Cody gifted Blake a waffle iron.
"I wanted a panini toaster! I saw one that American Airlines has in that Admirals Club thing, which I signed up for and makes me feel really big time," laughs Blake.
"Oh, nice! What is it like in there?" Cody questioned with a grin. "Ya know, for those of us who have never been. I would like to know!"
"Have you ever seen 'Willie Wonka and the Chocolate Factory?'" Blake replied. "Everything is edible. There are voices when you open the door," he continued while adding an angelic vocal imitating a choral group.
"Like a choir," Cody said. "How much does that cost?"
"I really don't know, to be honest with you," said Blake. "I don't think I would have signed up if I knew!" Blake smirked and continued, "It was one of those deals where I was talking to my managers, and they were like, "We will sign you up, don't worry about it." So, I never asked, which is similar to my management contract and my record deal. I have no idea how much these things are costing me."
RELATED: Luke Bryan + Blake Shelton Top The Forbes Richest List.
Have a unique travel experience you want to share? Connect with Cody Alan on socials at @CodyAlan.
Do you enjoy country stories like these? Bookmark www.CMTCody.com and check back daily for exclusive interviews, trending topics, and the latest from country's hottest stars. 
Photo Credit: Getty Images.
Chat About Blake Shelton Admits His Membership Fees Are a Mystery