High Valley Challenges Carrie Underwood's Husband To A Sing-Off
By Lauryn Snapp
June 16, 2020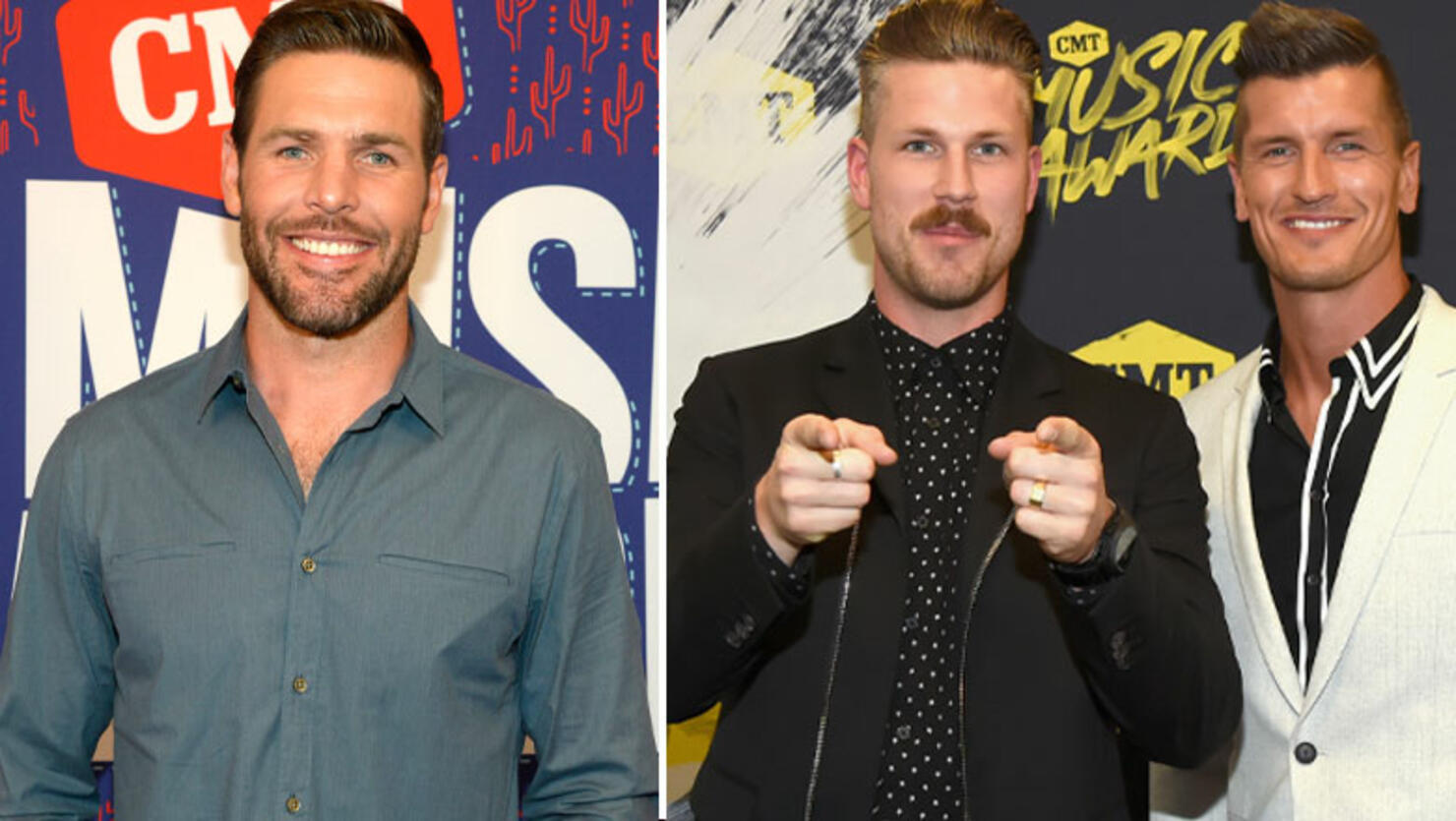 Carrie Underwood's husband Mike Fisher goes from a hockey player to a karaoke superstar.
In a video clip that Mike shared on socials, the former NHL player is seen belting the "Grew Up On That," the title track from Canadian duo High Valley's latest EP. Country music fans initially thought that Mike was caught fan-girling, but it turns out, there was a friendly competition happening. Mike was belting the lyrics in hopes of being named the bigger High Valley fan.
In a recent interview with Brad and Curtis Rempel of High Valley, the brothers revealed to Cody Alan how competitive hockey players are – especially when there is a hearty downbeat.
"He sent me a text and said, "Dude. I love this song so much!" and he put it on Twitter the first day," shared Brad. "So, I challenged him because some of my hockey player buddies were working out with "Grew Up On That" playing in the background. So, I sent him a video of Claude Giroux from the Philadelphia Flyers working out and singing, "Grew Up On That," and I said, "Do you think you can outdo this guy?"
Brad's challenge was accepted, and a video response emerged from Mike.
"Hockey players are so competitive!" Brad laughs.
RELATED: Watch Cody Alan Get Fit With High Valley.
Who is the bigger High Valley fan? Watch the clip below to see Carrie's husband, Mike belt lyrics from the driver's seat. Then, scope out the Philadelphia Flyers as they work their way toward a karaoke win by jumping rope and singing the country anthem! Let Cody Alan know which video you liked best by tweeting him on Twitter @CodyAlan.
Photo Credit: Getty Images.
Hockey's coming back!! If you ask Claude Giroux and Ben Hutton, there's only one way to get ready!! Who sang it better??

Posted by High Valley on Friday, May 29, 2020