Jennifer Garner Explains Why She Takes Her Cat For Walk In A Stroller
By Emily Lee
June 16, 2020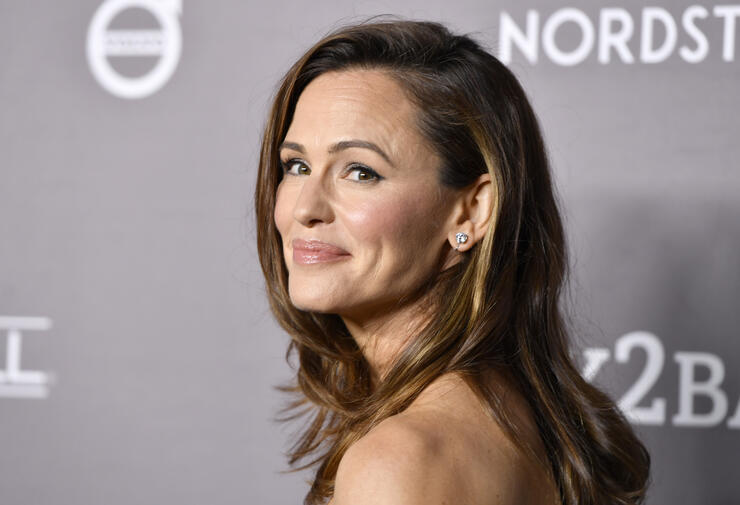 If you've been on social media at all over the past few weeks, you've probably come across the paparazzi photos of Jennifer Garner taking her cat for a walk in a stroller. This wasn't a one time event, either. The 13 Going on 30 actress has been spotted out and about in Los Angeles with her cat stroller on multiple occasions.
Unsurprisingly, the photos of Garner walking her cat went viral and, of course, became a popular meme. In a new virtual interview with Ellen DeGeneres, Garner hilariously explained the reason she purchased a cat stroller during quarantine.
"One of my kids was not into going for walks and we just had to get out of the house," Garner told DeGeneres. "And I said 'What can we do? We have to just commit to going for walks'. And she said, 'I want to take the cat.'"
Garner said she blames her friend Jessica Seinfeld—wife of comedian Jerry Seinfeld—for turning her into such a cat lady. "I want Jessica Seinfeld to know I blame her because she is like a cat lady, and all of a sudden now I have a cat and have a cat stroller and I take it for walks," Garner joked. "And it has a leash."
Not only has the internet at large enjoyed Garner's cat walks, the actress says her cat loves getting out of the house, too. "I think it's happy to go out and about. It's very titillated by the whole adventure," Garner said.
In addition to her cat, Garner also has chickens at home. Though the chickens don't get to go out on walks like the cat, Garner gave Degeneres an update on them, as well. "What a time to have chickens," Garner said. "They've just been out there laying. They just give us eggs out the wazoo, we give eggs to neighbors. I look out there and I look at them on the nest and I just say 'How you doing? Can I move you?' " Garner added. "You don't want to move them at the wrong time."
Who knows, maybe one of these days we will see Garner out for a walk with her chickens?
Photo: Getty
Chat About Jennifer Garner Explains Why She Takes Her Cat For Walk In A Stroller