Kelly Clarkson Talks About Her 'Emotional Roller Coaster' In Recent Months
By Hayden Brooks
June 17, 2020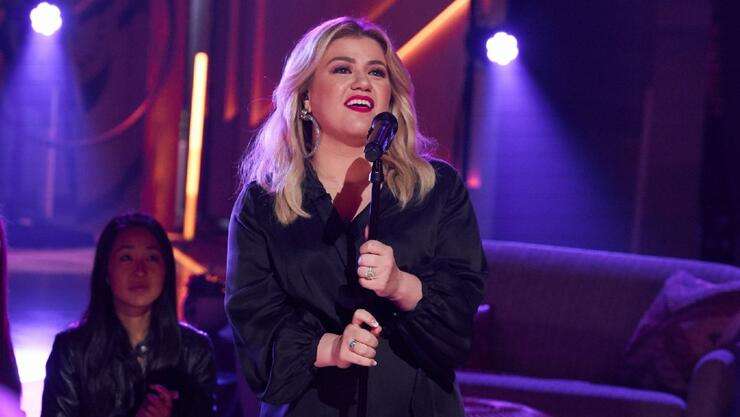 Seems as if Kelly Clarkson has been feeling the pressure — both personally and professionally.
In the pop superstar's new interview with Glamour UK, which was published on Tuesday (June 16), the singer, 38, revealed that she's been "on an emotional roller coaster" amid the pressures of being a working parent of toddlers and teenagers during the COVID-19 pandemic. "Everything has been crazy," she confessed in the video chat, which appears to have been conducted before it was announced that she filed for divorce from her husband Brandon Blackstock. "It's been exhausting honestly, cooking every meal and cleaning nonstop after toddlers and teenagers! Everybody's learning from home now and the teaching! So, everything has been crazy."
Clarkson, who has been filming her talk show remotely in recent months, went on to admit that she's had to remind her colleagues that she's doing the best that she can right now. "I'm literally holding down so many things right now. Not only jobs, but even things where we usually had a lot more help," she explained. "We are fortunate, so I'm not complaining in that sense, but I've definitely had to tell people that I work with, 'You hired a mom and I'm not an absentee mom. I'm a full-on mom.' I already have abandonment issues, so I don't want to pass those down."
After mentioning her abandonment issues, which she's chronicled in hits like "Because Of You" and "Piece by Piece," Clarkson went into further detail, confessing that she doesn't think people ever really get rid of them. "You don't ever one day wake up and are like, 'Okay, I'm totally cool with the fact that I have major abandonment issues because horrible things happened,'" she explained. "That's why I write songs about it and you connect with all these people that you don't know."
The interview arrives days after Clarkson filed divorce documents in Los Angeles to end her marriage to Blackstock after almost seven years together. As for the reason for their split, she cited "irreconcilable differences." The pair share two children: River Rose, 5 Remington, 4.