Lovelytheband 'Press Pause' On New Music To Focus On Black Lives Matter
By Katrina Nattress
June 17, 2020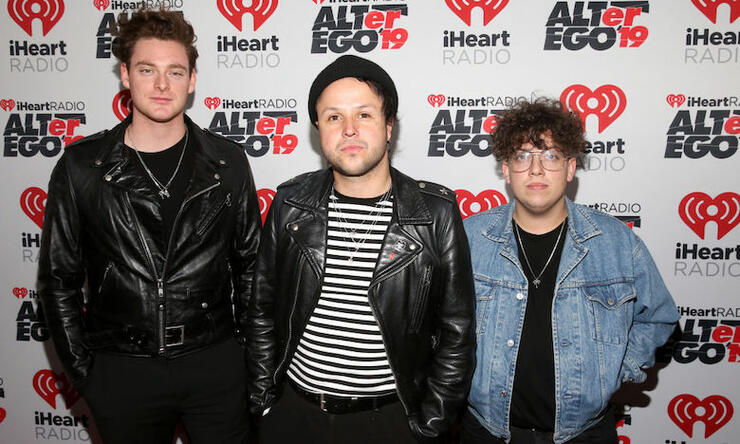 Lovelytheband has been hard at work on a sophomore album, and was planning to release a new song on Thursday (June 18), along with a "special announcement" (maybe details for said sophomore album?); however, the band issued a statement on Wednesday (June 17) revealing they were pressing pause on new music for now and focusing their efforts on "defeating the enemy known as racism/systemic racism."
"We hope you are safe and well," they wrote in an Instagram letter addressed to their lovelies. "We had scheduled new music to come out tomorrow and a special announcement too, but like the rest of the world we need press pause so we can put our full attention to defeating the enemy known as racism/systemic racism. Black lives matter not just today but every day and we are taking this time to listen and learn as well as stand up to join the all important mission of equality. We urge you to join us in this and let's make a change. Don't relent, keep going. Use your voice, march, donate, self reflect, vote, and let's not stop until the noise is so loud that the enemy is driven underground in shame and faced with a new reality that their evil will never be exercised again."
"We will release new music and our special announcement will come when the time is right," they concluded their message. "Now is not that time."
See lovelytheband's post below.
The trio has been vocal since George Floyd's death at the hands of police officers sparked protests around the world last month, and they're not worried if they lose fans in the process.
"if you have hate or rasicm [sic] of any kind in your heart. stay away from us. don't come to our shows. don't listen to our music. don't buy our merch. unfollow us. we don't need you," they wrote on Instagram shortly after Floyd was killed.
Photo: Getty Images
Chat About Lovelytheband 'Press Pause' On New Music To Focus On Black Lives Matter