The Killers Share New Song 'My Own Soul's Warning' From Upcoming New Album
By Taylor Fields
June 17, 2020
The Killers have shared another taste of their upcoming album, Imploding The Mirage, with their newest song "My Own Soul's Warning."
During a recent interview with Rolling Stone, the band's Brandon Flowers revealed that "My Own Soul's Warning" was written towards the end of writing songs for the new album and that the track went through a ton of mixes until finding the right one. He said, "We're near 90 mixes of it I think. But it's my favorite song on the record. I can't wait for people to hear it."
The artwork for "My Own Soul's Warning" was painted by Thomas Blackshear (who also painted the Imploding The Mirage album cover art), and portrays the Crow Tribe of Indians. According to a press release, the tribe gave the band their blessing to use the painting, and explaining in a letter, "Artists living across the world inspired by our people and way of life, is a total honour and true testament of the knowledge our people share. During this unprecedented time due to the COVID-19 Pandemic as well as the injustice of police brutality protests around the world. Our people recognise the need to also help keep our spirits positive."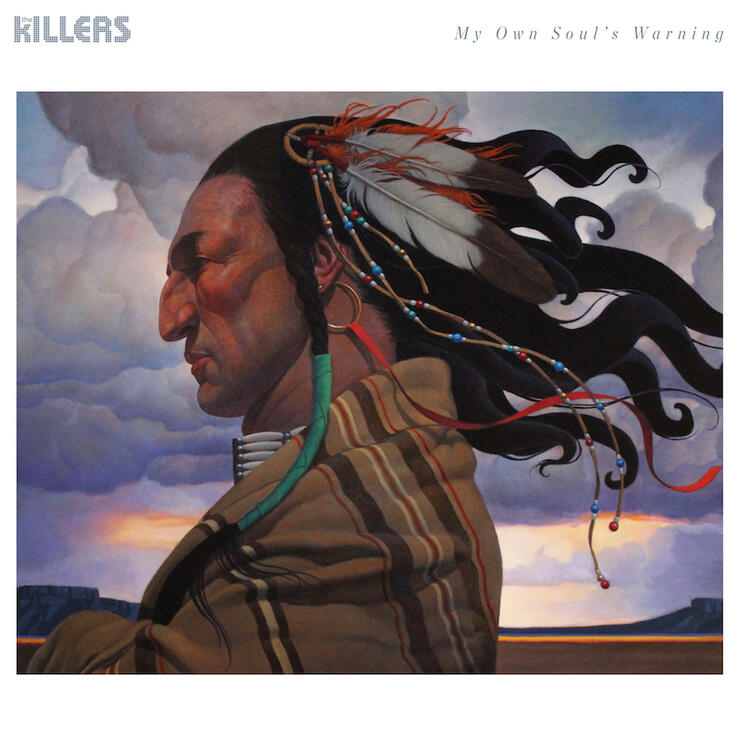 Imploding The Mirage is The Killers' sixth full-length studio album and follows 2017's Wonderful Wonderful. The band's new album features ten new songs, including the previously-released "Caution" and "Fire In Bone."
Flowers told Rolling Stone that Imploding The Mirage is a bit of a throwback to the band's first album, 2004's Hot Fuss. He explained, "A lot of moments reminded me of making our first album, where you just know that it's going to connect because of the way it makes you feel." Brandon added, "I felt like that 20-year-old kid almost inventing something again."
Listen to "My Own Soul's Warning" above.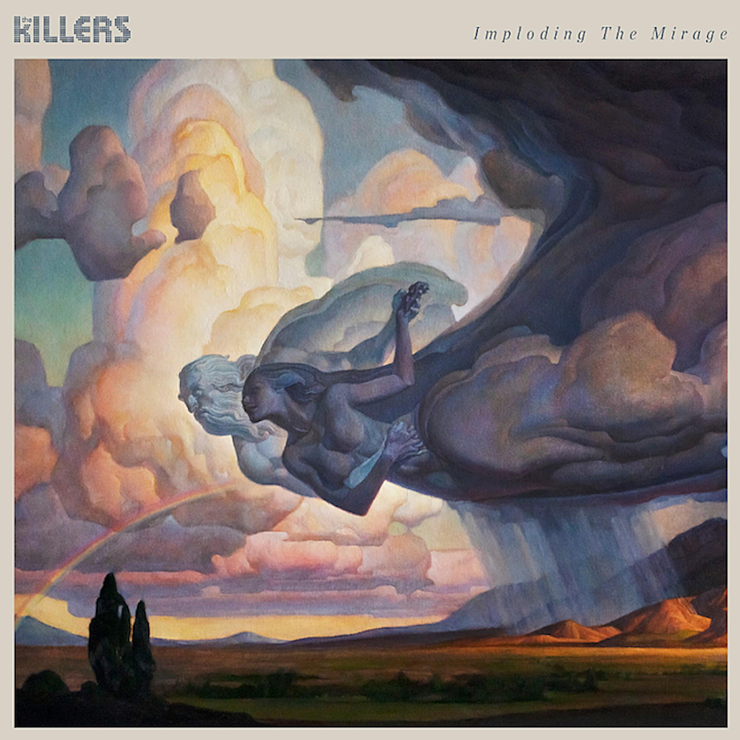 Chat About The Killers Share New Song 'My Own Soul's Warning' From Upcoming New Album