Ariana Grande Boosts Black-Owned Cafe After Ditching Starbucks
By Paris Close
June 18, 2020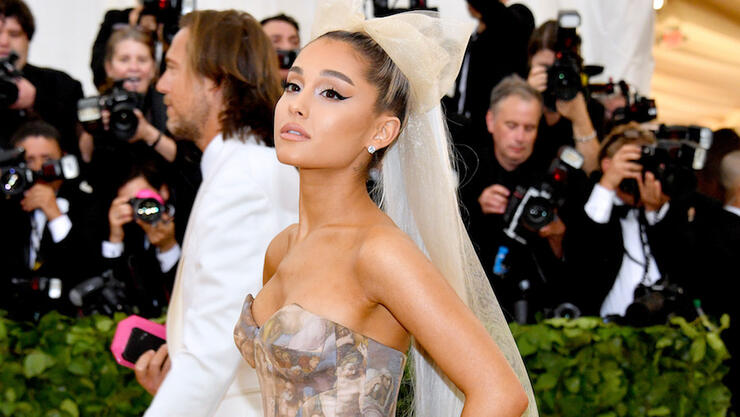 Ariana Grande is inspiring Arianators to support Black-owned businesses.
After saying "thank u, next" to Starbucks following the company's mishandling of the Black Lives Matter movement, the "7 Rings" singer used her star power — and her coins — to support another cafe that is just as sweet if not sweeter than that other company.
Once she unfollowed her former fave coffee shop, the superstar posted a snapshot on her Instagram Stories of her enjoying a morning iced coffee from South LA Cafe, a "family-owned South Central LA coffee shop & cultural center." With Ari's blessing, Arianators have apparently been flooding the business' Instagram account with messages of love and support.
"Did y'all know that @arianagrande stands with the Movement for Black Lives and Black-Owned businesses like @southlacafe? We've been fortunate to win her over from Starbucks this past week, as well as her incredible #arianators," the company captioned a series of DMs from Grande's fans.
"They showed up in full force for today's live of the South LA Grocery Giveaway, sending big love for our mission. This is an example of people with influence and privilege using it to forward the movement," the post continues. "We welcome the support and are grateful to be recognized for our impact and community leadership. 🖤 . What a day!"
Like many celebrity BLM supporters, Grande is one the many stars to put her money — and her platform — where her heart is. Apart from encouraging her 191 million followers to help BLM causes in her area and reminding fans to vote to reduce police violence, the "Light Is Coming" star has also been pictured peacefully protesting with others demanding justice for victims of racial injustice like George Floyd and Breonna Taylor.
Photo: Getty Images
Chat About Ariana Grande Boosts Black-Owned Cafe After Ditching Starbucks