Julia Michaels Wants In On That Potential Niall Horan & Selena Gomez Duet
By Hayden Brooks
June 18, 2020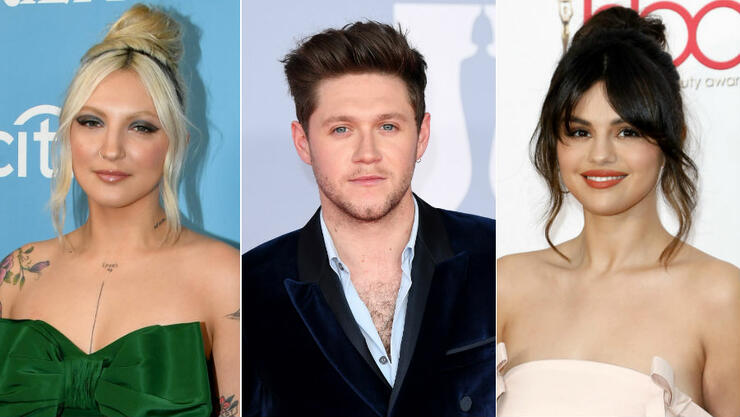 Niall Horan wants to collaborate with Selena Gomez and it seems as if a mutual friend wants to help craft the track.
Earlier this week, Horan told followers that he is "ready" to team-up with the pop titan when she's down. Naturally, word of the potential duet between the two peers made the blogosphere rounds, especially since they have a rumored romantic past. iHeartRadio shared the good news and none other than Julia Michaels chimed in on the topic. "Can I help write it?" the songwriting guru wrote, alongside the crying, hands up and heart emojis.
While 2020 saw Gomez drop her heavily-anticipated comeback album, Rare, at the top of the year, Horan went on to release his sophomore effort, Heartbreak Weather, in March.
Back in 2015, the pair sparked dating rumors after an insider told Us Weekly that they were spotted kissing in a nightclub. "Niall and Selena were seen kissing in the middle of the club in front of everyone," the source said. Gomez denied the romance in an interview with Entertainment Tonight, debunking it with one simple reply. "Oh my god! No. I love him, I always have. He's amazing," she said in response to the headline. Meanwhile, in 2017, Horan described the star as "really cute."