Will Dierks Bentley's Son Knox Follow His Footsteps?
By Lauryn Snapp
June 18, 2020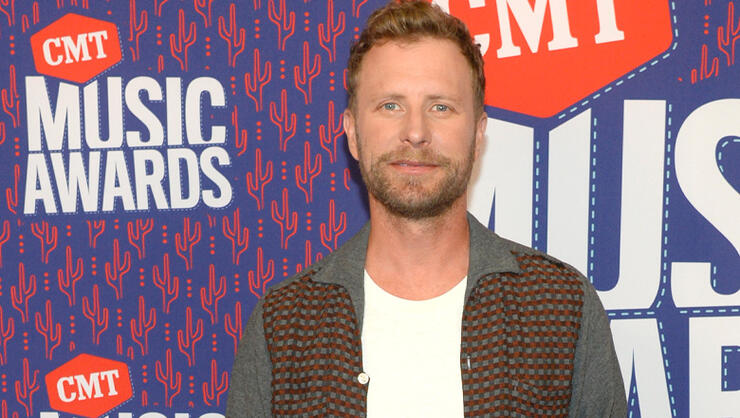 Country fans love seeing famous dad's interacting with their kids, and Dierks Bentley is happy to share what happens behind the scenes at his house! In celebration of Father's Day, let's throw it back and revisit Dierks' 2018 music video for "Living."
In an interview with Cody Alan, the "What Was I Thinking" singer and father of three shared that having his son Knox costar in the official video was more than a father-son bonding experience. It has actually helped his son become more comfortable being in the limelight.
The "Living" video quickly became a family affair, but has Knox been bitten by the entertainment bug? It might be too early to tell.
Dierks also shared with Cody that the experience not only was a great bonding experience for the father-son duo, but it has opened the door for Knox to be more comfortable being the center of attention.
"He loved being in the video," shared Dierks. "When he comes on CMT, he says "Wow! That's pretty cool! That was a great day dad!"
See Dierks and Knox enjoy an action-packed day filled with Go-Karts, bumper cars, foam pits, hitting drumheads, and playing with puppies in the video below.
RELATED: Dierks Bentley Makes Bizarre Award Show Bet.
Do you enjoy country stories like these? Bookmark www.CMTCody.com and check back daily for exclusive interviews, trending topics, and the latest from country's hottest stars. Connect with Cody Alan on socials by following along on Twitter and Instagram @CodyAlan.
Photo Credit: Getty Images.