Gabby Barrett Releases Highly Anticipated Debut Album, 'Goldmine'
By Blake Taylor
June 19, 2020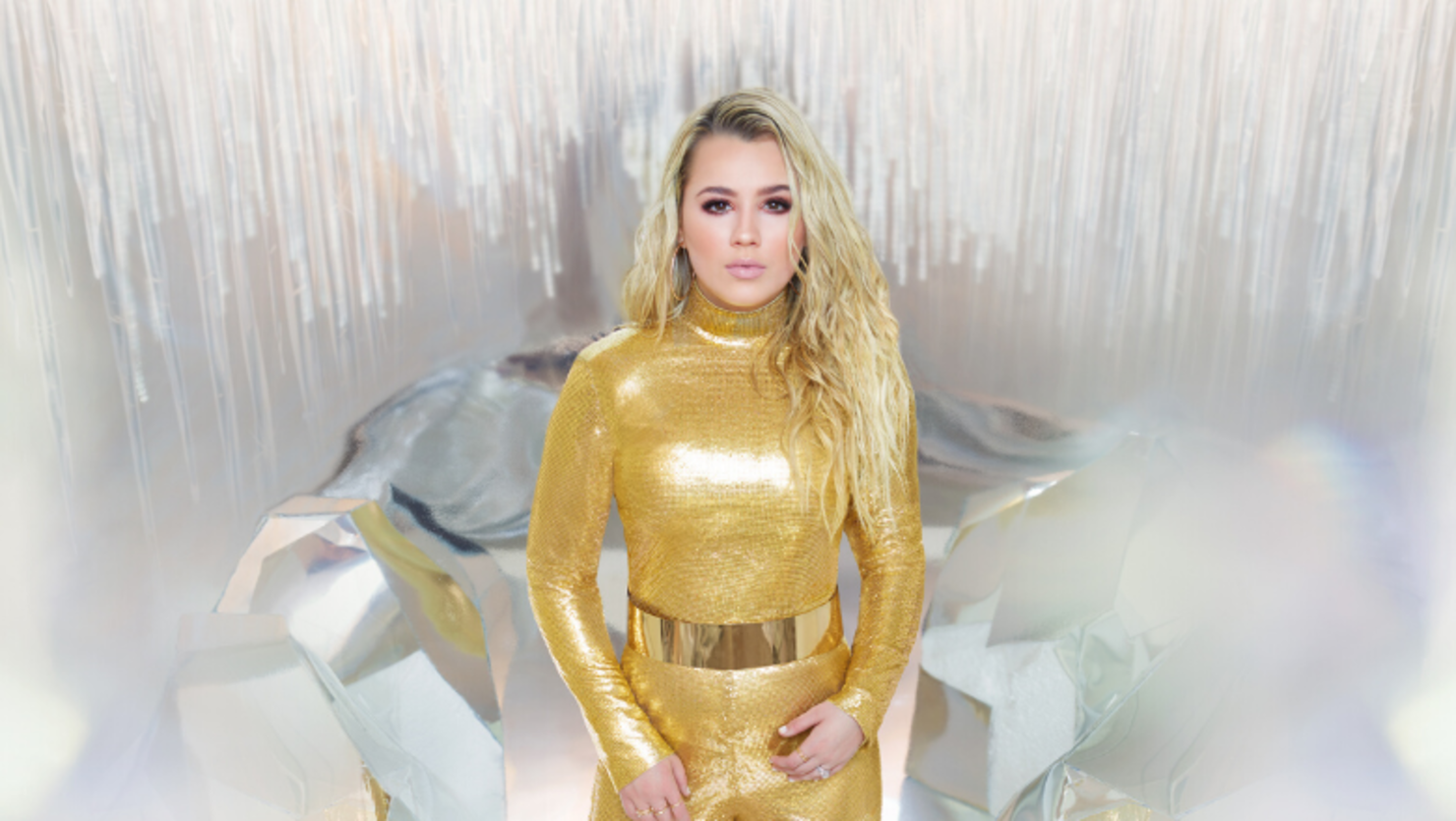 Gabby Barrett's highly-anticipated debut album, Goldmine, is officially out as of Friday (June 19). The 13-track project, co-produced by Ross Copperman and Zachary Kale, features 12 songs co-written by Barrett herself, all touching on several themes.
"Every song is so different," she said in a recent interview. "There's a song that talks about the Lord, and then there's a song that talks about love towards your- whatever, boyfriend, spouse. There's a bunch of different things. I'm just hoping people can mainly relate to the songs. That's what you hope for with your songs when you write them, that people can relate to them. And then you can hear them singing them at shows, and it helps people, and it changes their lives."
The new project features several previously released songs including "The Good Ones," "Hall Of Fame," "Footprints On The Moon," "Got Me" featuring Shane & Shane, her No.1 single, "I Hope" and the "I Hope" remix with pop singer Charlie Puth. Goldmine is also packed with additional gems like "Jesus & My Mama," "Write It On My Heart," "Thank God" and more.
"Music right now and genres are all just bleeding together," Barrett added in the interview. "And so I wanted to have an album that wasn't just one specific thing, because nobody really likes one specific thing nowadays. Everything's like a little pop, country, R&B, you got some rap-country now. So, with this album, I thought it'd be cool that it's kind of, it's like a multi-genre album. And I get to include all parts of me, and all things that I want to write about, and all things that I believe in. It's just like a body of work for somebody of what makes you, you in a way of what you're saying about yourself."
The variety that Goldmine offers along with Barrett's powerhouse vocals captivate listeners throughout the whole album. See the full track listing for Goldmine and take a listen to the album's title track below.
To celebrate the release of her new album, Barrett is inviting fans to join her for a social scavenger hunt. The social media event will include trivia questions, photo and video challenges, watching/listening to new songs from the album, and several other fun activities. Those who want to participate can head over to Barrett's Instagram page on Saturday (June 20).
Gabby Barrett's Goldmine Track List:
1. "I Hope" (Gabby Barrett, Zach Kale, Jon Nite)
2. "Thank God" (Gabby Barrett, Nicolle Galyon, Jon Nite, Jimmy Robbins)
3. "Write It on My Heart" (Gabby Barrett, Ross Copperman, Josh Osborne)
4. "Footprints on the Moon" (Gabby Barrett, Zach Kale, Jon Nite)
5. "You're the Only Reason" (Gabby Barrett, Ross Copperman, Josh Kear)
6. "Goldmine" (Nicolle Galyon, Caitlyn Smith, Liz Rose)
7. "The Good Ones" (Gabby Barrett, Zach Kale, Emily Landis, Jim McCormick)
8. "Jesus & My Mama" (Gabby Barrett, Zach Kale, Cliff Downs, Marti Dodson)
9. "Hall of Fame" (Gabby Barrett, Adam Doleac, Trannie Anderson, Zach Kale)
10. "Got Me" feat. Shane & Shane (Gabby Barrett, Zach Kale, Shane Barnard, Cade Foehner, Bryan Fowler)
11. "Rose Needs a Jack" (Gabby Barrett, Zach Kale, Joe Clemmons)
12. "Strong" (Gabby Barrett, Emily Weisband, Ross Copperman)
13. "I Hope" feat. Charlie Puth (Gabby Barrett, Zach Kale, Jon Nite, Charlie Puth)