Jason Aldean Celebrates 'Amazing' Wife Brittany's 33rd Birthday
By Blake Taylor
June 19, 2020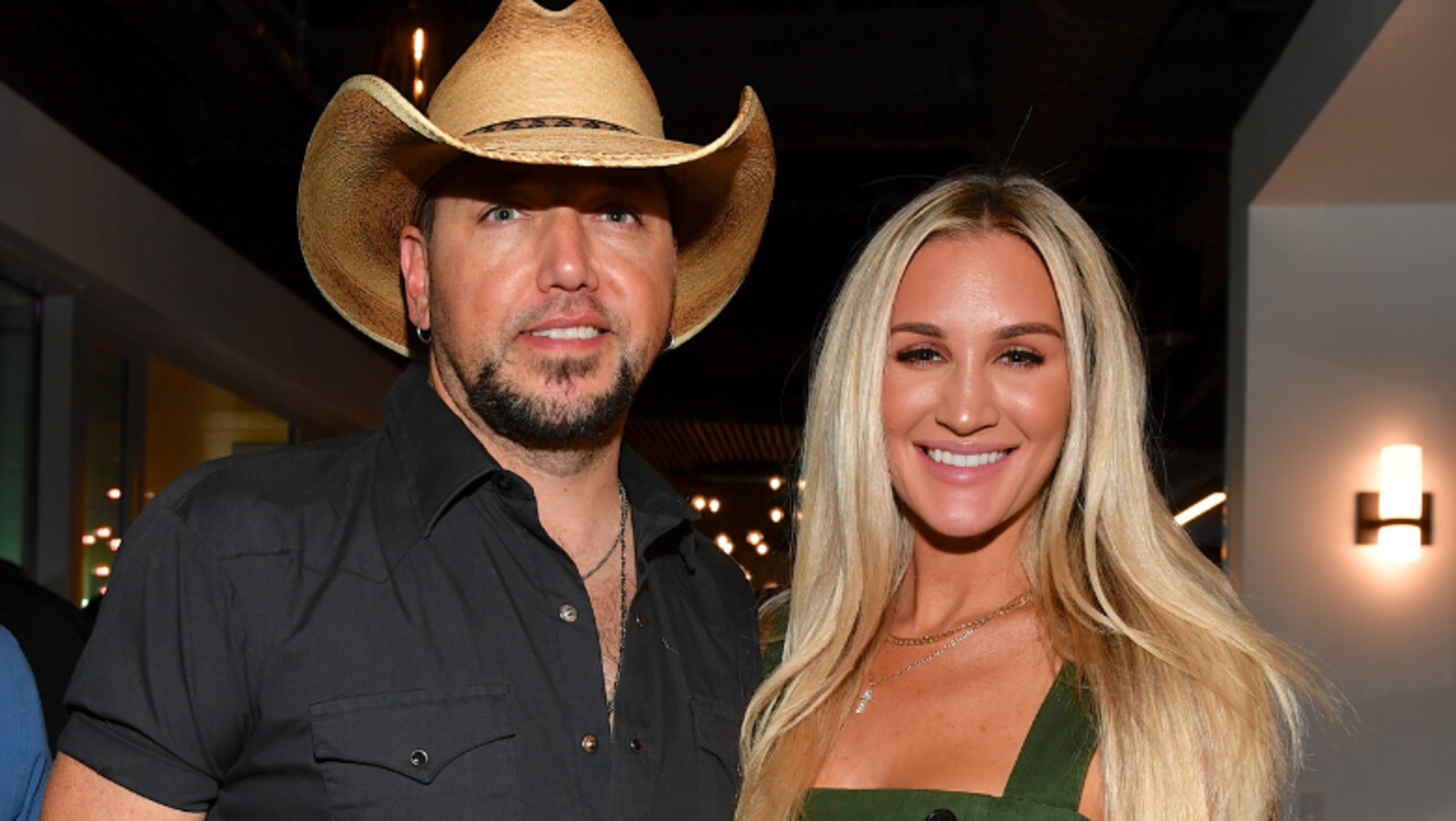 Jason Aldean's wife Brittany Aldean is celebrating her 33rd birthday today (June 19). The country star turned to Instagram to give his wife a birthday shoutout and share a cute selfie with fans.
"Happy birthday to this dime," Aldean writes in the caption. "My best friend and an amazing mom and wife. Happy bday baby. 33 never looked so good. 😍 #cheers"
After posting the picture early Friday morning (June 19), comments from adoring fans came flooding in wishing Brittany a happy birthday. See the cute post below.
Aldean and Brittany, who got married in 2015, share 2-year-old son, Memphis and 15-month-old daughter Navy together. The country singer also shares two daughters with his ex-wife, 17-year-old Keeley and 12-year-old Kendyl. The family recently moved into their new home in Nashville after quarantining for several months down at their beach house in Florida.
In a recent interview, Brittany revealed that she'd love to have more kids, however her husband isn't on the same page.
"I would love to [have more kids]," she said. "I've been asking him, 'What would our third baby name be?' He's like, 'Well, we don't have to worry about it because it's not happening,' but I would love another."
"He has four, so I understand, but I would definitely do another one," she says. "We probably will not be contributing to the new [coronavirus] baby boom."
She continued on to explain that although she does miss parts of pregnancy, she's enjoying where she's at in life now with her sweet kids.
"They interact, they play, so it's a really special time," she shared. "It's the one positive thing that's actually come out of the quarantine, being able to be there for all these little baby steps, and also Jason being here. Usually right now, he would be on tour, so it is a little bit of a blessing. That's the silver lining in it all."