Nick Cordero's Wife Says He's Lost 65 Pounds Amid COVID-19 Battle
By Hayden Brooks
June 19, 2020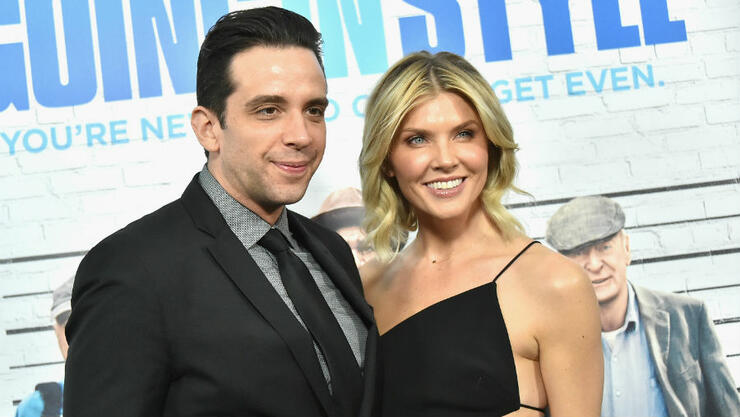 Nick Cordero's battle with COVID-19 has had a severe impact on his weight.
In an update on Wednesday (June 17), Cordero's wife, Amanda Kloots, told Instagram Live that her husband is "so weak." During the chat, the fitness trainer answered questions about the Broadway star's enduring battle with the respiratory virus and revealed that he had not been moving at all. "That's what's so heartbreaking — is he's so weak," she admitted to fans. "He's so weak that he still can't move. And his muscles are definitely atrophying. He's lost 65 pounds."
Asked if she's received a possible discharge date, Kloots was realistic about the situation. "We got a long, long road ahead," she replied, before adding, "Unfortunately, it could be months from now still — best case scenario."
In late May, Cordero faced a setback with his health, but Kloots admitted that despite the new lung infection, he was slowly recovering. The star has reportedly been hospitalized since March at Cedars-Sinai Medical Center in Los Angeles and had his leg amputated due to complications from the respiratory virus. He was placed in a medically-induced coma after surgery and woke up just a couple of weeks ago. Later on, it was revealed that Cordero was starting stem cell treatment to help his recovery. Doctors also suggested that Kloots bid farewell to him. Since then, Kloots and Cordero's 1-year-old son, Elvis, took his first steps, a moment that was bittersweet for the new mother.