COVID-19 Cases Rise In 23 States As More Young People Are Getting Infected
By Bill Galluccio
June 22, 2020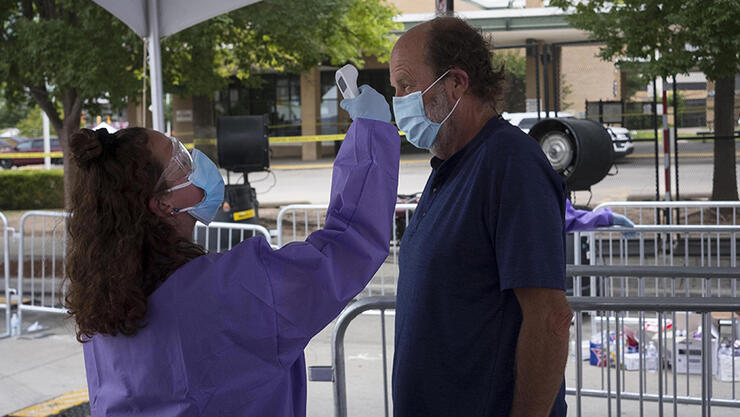 Nearly two dozens states are reporting an increase in cases of COVID-19, and some are setting records for the number of new daily cases. In some southern states, health officials said they are seeing a growing number of young adults receiving a positive diagnosis.
While some officials have blamed the rise in new cases on the increase in testing, health experts have cautioned that it is not the only cause.
"More testing does, in fact, turn out more cases. However ... if widespread testing was the entire reason for the rise in cases, you'd expect to see the proportion of positive tests go down or, at the very least, remain steady. We're not seeing that," Dr. Shoshana Ungerleider, a specialist in internal medicine at the California Pacific Medical Center, said, according to CNN.
She explained that the increase in new cases is likely due to the fact that states have lifted lockdowns, and people are not following reopening guidelines.
"This has nothing to do with more testing and everything to do with behavior," she said. "We need to talk to people about following the guidelines, wearing masks, avoiding crowds, staying home if possible, and washing their hands."
One trend that is concerning health officials is the number of new cases being reported in younger people. Last week, Texas Governor Greg Abbott said that a majority of new cases in several counties were from people who are under the age of 30. In Florida, health officials found that 62% of new cases were in patients who are under 45.
Health officials in other states have noticed a similar trend, with more people in their 20s and 30s testing positive. 
"It's a little bit of a disturbing trend, and what frightens me is not only that they are younger, the potential of them infecting other people, particularly parents and grandparents," Dr. Robert Jansen, chief medical officer at Grady Health System, told WSB-TV.
The following states have seen a continued increase in new coronavirus cases over the past week: Arizona, California, Colorado, Delaware, Florida, Georgia, Hawaii, Idaho, Kansas, Kentucky, Michigan, Missouri, Montana, Nevada, Ohio, Oklahoma, South Carolina, Tennessee, Texas, Utah, Washington, West Virginia, and Wyoming.
Seventeen states have seen the number of new cases drop over the past week. Those states include Alabama, Alaska, Connecticut, Illinois, Louisiana, Maine, Maryland, Massachusetts, Mississippi, New Hampshire, New Jersey, New York, North Carolina, Pennsylvania, Rhode Island, South Dakota, and Vermont.
Arkansas, Indiana, Iowa, Minnesota, Nebraska, New Mexico, North Dakota, Oregon, Virginia, and Wisconsin all reported the number of cases has remained steady over the past week.
Photo: Getty Images
Chat About COVID-19 Cases Rise In 23 States As More Young People Are Getting Infected