Kurt Cobain's 'MTV Unplugged' Guitar Shatters 5 World Records At Auction
By Andrew Magnotta @AndrewMagnotta
June 22, 2020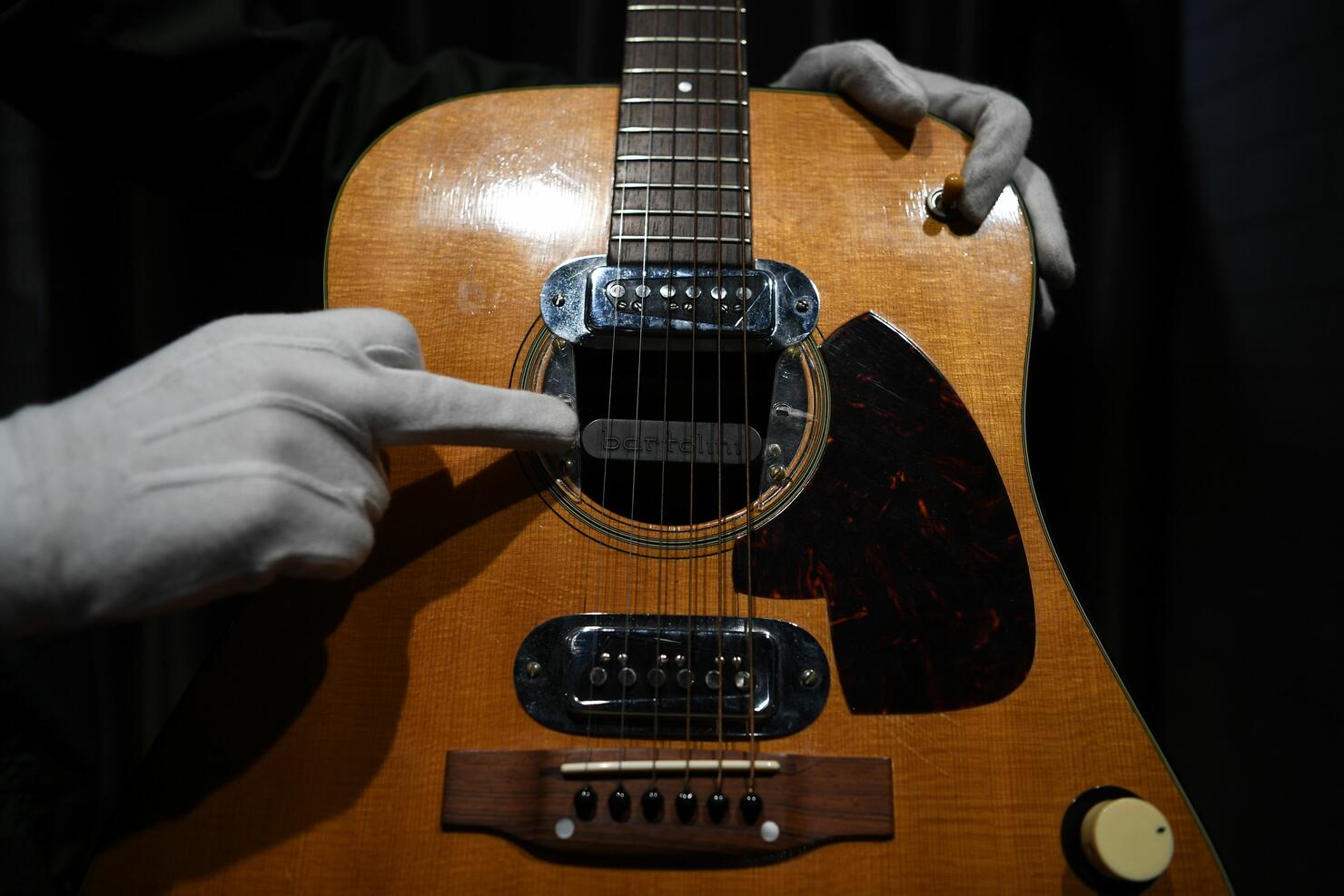 Kurt Cobain's iconic acoustic-electric guitar used on Nirvana's MTV Unplugged is now the most expensive guitar ever sold.
Cobain's heavily-modified 1959 Martin D-18E shattered estimates by Julien's Auctions when it fetched $6,010,000 at the conclusion of a two-day auction event.
The sale set five world records, including the most expensive guitar, the most expensive acoustic guitar, the most expensive Martin guitar, the most expensive piece of memorabilia and the most expensive piece of Nirvana memorabilia.
Røde Microphones founder Peter Freedman entered the winning bid, beating out a global contingent of collectors who participated in-person at the Beverly Hills auction house, online and over the phone.
He says he was keen on paying such a hefty price because he plans to use the guitar to benefit the performing arts.
"The global arts industry has been shattered by the impact of COVID-19, with musicians and artists being amongst the most affected," Freedman explained. "The last few months were the straw that broke the camel's back, and for many in the arts brought forth the harsh reality that they work in an industry for which there is littler support in times of need."
The Unplugged guitar will be displayed in a worldwide tour of exhibitions, with all proceeds going to the performing arts.
Freedman says he's always had a special connection to Nirvana, as the band's early-'90s heyday came around the same time Røde itself began gaining a foothold in the industry.
In addition to being Cobain's personal guitar, the Unplugged guitar was one of only 302 D-18Es built by Martin. The D-18E was an early attempt by the guitar maker to integrate electronics into acoustic guitars.
Cobain had the guitar retrofitted with an additional Bartolini pickup in the sound hole (indicated in the photo above) and setup so he could play it left-handed.
The guitar came with Cobain's personalized hard-shell case, a partial set of Martin & Co. guitar strings, three guitar picks and a small 'stash bag.'
One year ago, Pink Floyd guitarist David Gilmour's famed black Fender Stratocaster was dubbed the most expensive guitar in the world when it sold for nearly $4 million.
Photo: Getty Images