Nick Cordero Had A 'Great Day' And Was 'More Alert' On Father's Day
By Emily Lee
June 22, 2020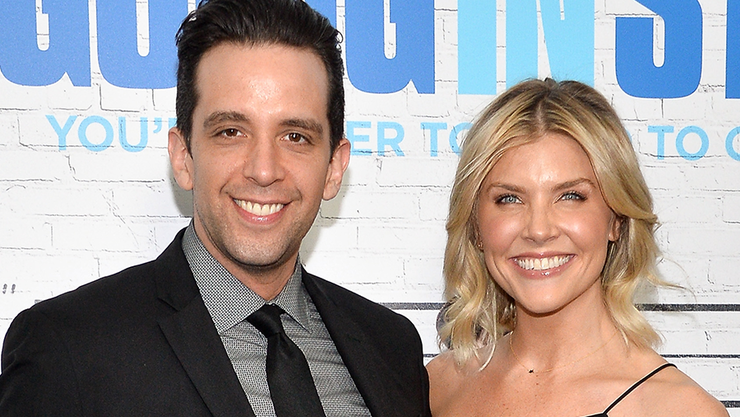 Broadway star Nick Cordero who has been in the hospital for almost three months due to severe complications from COVID-19. HIs wife, fitness instructor Amanda Kloots, has been keeping their followers updated on his health throughout their difficult journey. On Father's Day, Kloots took to Instagram to celebrate Cordero, as well as detail a recent hospital visit with her husband.
"That first proud dad moment... taking your baby home from the hospital!" Kloots began her Instagram caption, which showed a throwback photo of Cordero with their newborn. "I love this photo of Nick. He is so happy and so excited to be going home with his son!"
"Since Nick has been sick my brother and my father, who are both incredible fathers, have really helped to fill that void for Elvis," Kloots continued. "I do love seeing Elvis get so close to his uncle and grandpa. It is a silver lining in all of this that we are all together and will celebrate Fathers Day for Nick with everyone."
On her Instagram Story, Kloots gave her followers a more in-depth update on Cordero's health after visiting him at the hospital. "So I'm leaving my visit with Nick and he was having such a great day actually. He was more alert than I've seen him in a little while and he was really following his eyes a lot," she shared.
Though Cordero regained consciousness in March, he remains in the ICU and continues to face a number of health struggles as a result of contracting COVID-19. The Broadway actor is still unable to move or speak, so, he communicates with Kloots using his eyes.
Kloots also shared that before she leaves the hospital, she says "a big prayer and I hold his hand and I give him a kiss and I just tell him that we will live together in our house one day. And just keep fighting."
Photo: Getty