Carrie Underwood's Advice To Gabby Barrett
By Lauryn Snapp
June 23, 2020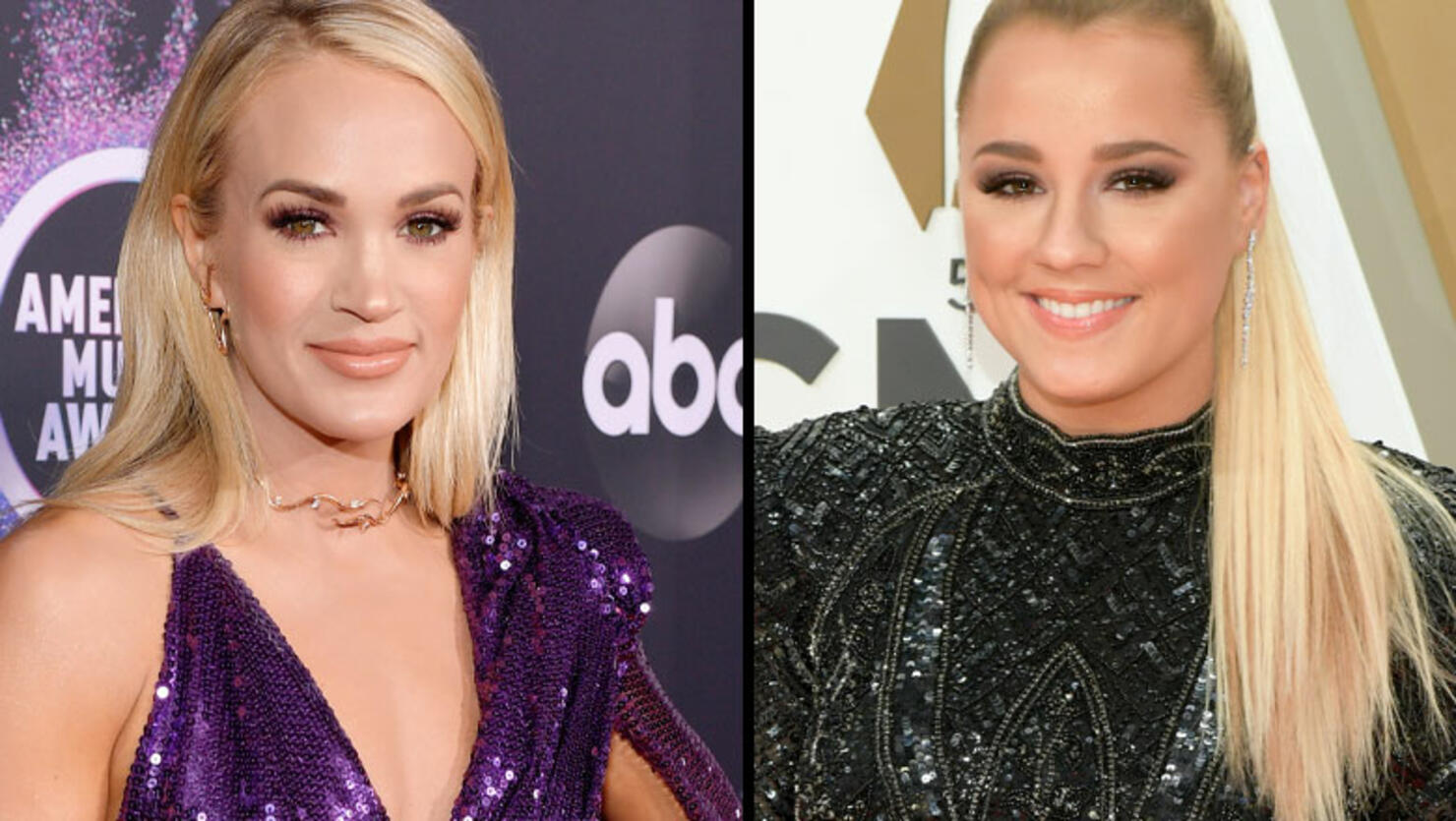 In a recent interview with Cody Alan, Gabby Barrett confessed that she leaned on Carrie Underwood after 'American Idol' saying, "She gave me a lot of great advice."  
Gabby's debut single, "I Hope" helped secure staying power in mainstream country music after the singer initially appeared on American Idol. However, it was Carrie who kindly helped her navigate the path to success and find her footing. interview with Cody Alan, the country starlet credited fellow Idol alumni and country music superstar Carrie Underwood for helping her find her footing after the TV show ended.
In her interview with Cody, Gabby explains how Carrie helped her on her musical journey, saying, "When I was on Idol and met her, she was so unbelievably nice, and I will give her credit until the day I die. She's somebody who is nice on and off the camera and is the same, which is the nicest thing to run into. She ended up giving me her number after the show ended. Now I can call her a friend. She is just super nice!"
RELATED: What Advice Does Carrie Underwood Have For Singers?
"I remember pulling over on the side of the road after Idol had ended to just talk to her about how to keep momentum going and strike while the iron was hot after a television show," says Gabby. "She would give me advice and say stuff like, "I would take early mornings and write and record even on the tired days."
Gabby followed the entertainer's advice and has gone on to share many early accomplishments — she was a class of 2019 member of 'Radio Disney's Next Big Thing' artists, is a class of 2020 member of 'CMT's Next Women of Country,' garnering 52 million views on her "I Hope" music video.
BONUS: What does Gabby says is her favorite Carrie Underwood song? "American Girl. I love that song," says Gabby.
We're celebrating Gabby Barrett's debut album 'Goldmine' with an exclusive Gabby prize package, including an Apple iPad and Airpods you can use to listen to the new album! Enter to win at www.CMTCody.com by clicking HERE. Hurry, Cody's contest ends June 29th!
Photo Credit: Getty Images.