Seether Shares New Song 'Dangerous' & Announces New Album
By Taylor Fields
June 24, 2020
Seether has returned with their brand new song "Dangerous," and have announced that a brand new album called Si Vis Pacem, Para Bellum is on the way and is set to be released on August 28th.
"Dangerous," which also comes with an animated music video created by noted Turkish director Mertcan Mertbilek, includes lyrics like "It's so dangerous all this blamelessness/ and I feel like I lost all the good I've known" and "See hope fading out of your eyes/ This time the pain is going to feel unreal."
Si Vis Pacem, Para Bellum, which translates to If You Want Peace, Prepare For War, is Seether's eighth full-length studio album and follows 2017's Poison the Parish. Including "Dangerous," the new record includes 13 new songs in total, and on the LP, the band is joined by Corey Lowery (ex-guitarist/vocalist for Saint Ansonia and Stuck Mojo) who also assistant-engineered the album. Seether frontman Shaun Morgan says of the addition of his friend of 16 years, "Corey has a lot of experience and is an inspiring guitarist as well; he's the older brother I've always wanted."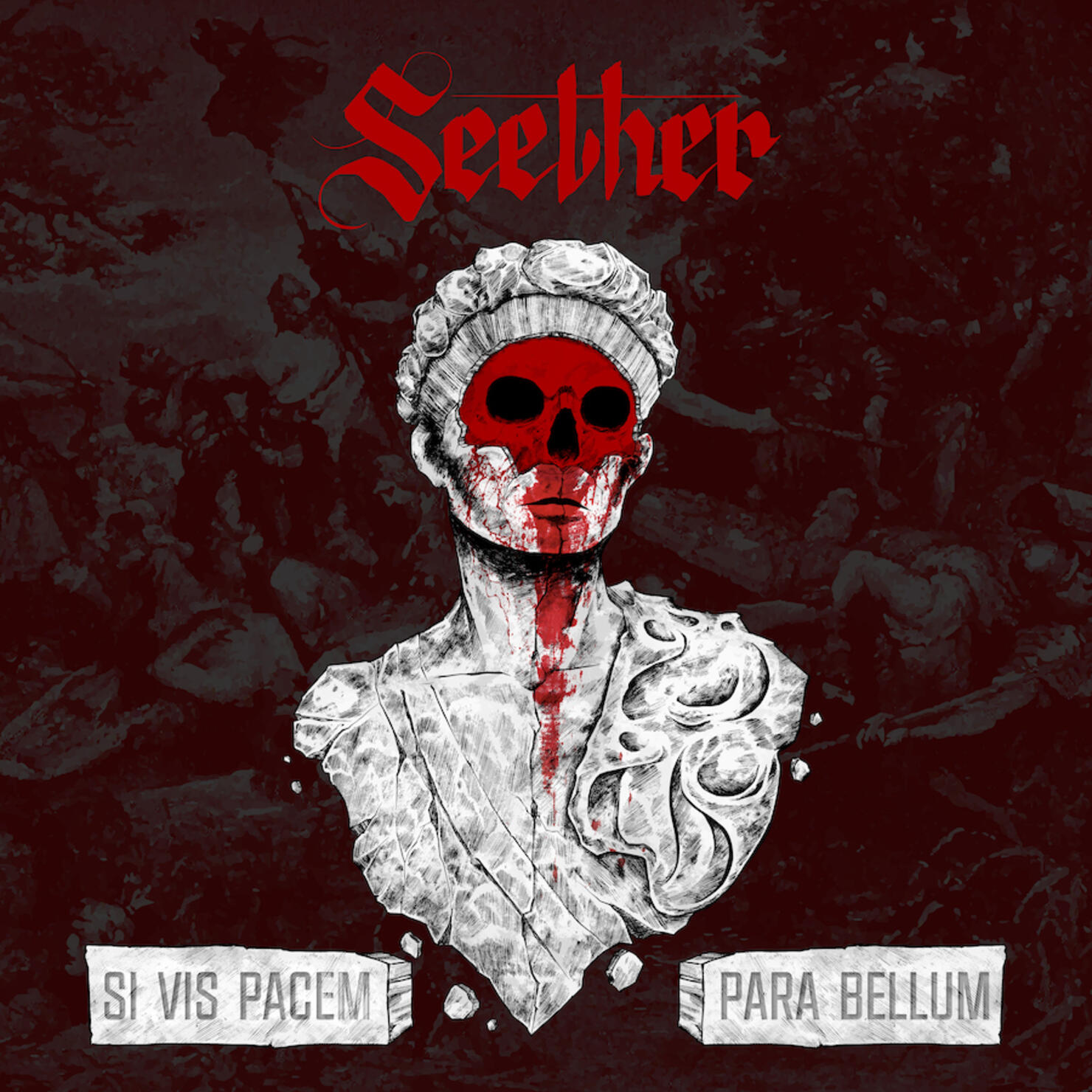 Morgan also explained of the band's forthcoming new album, "These songs are carefully crafted to nestle in your ears like a tiny velvet rabbit clutching a switch-blade." He added, "This whole album is kind of me going through that process. I'm exposing myself to a degree I'm not normally comfortable with. But I think it's OK. I'm proud to be a little bit more vulnerable on this album."
And even though touring is currently on hold, Seether has been hanging out with fans at home on their social media channels. From livestream Q&As and acoustic performances with Shaun Morgan, to cooking tutorials with Dale Stewart, to crossfit workouts with Corey Lowery, and drum sessions with John Humphrey, the band has been finding ways to stay connected with all of their fans at home. Fans can tune in to their digital series on Facebook, YouTube and Twitch.
Watch Seether's "Dangerous" music video above.