Thomas Rhett Hopes To 'Lead By Example' When It Comes To Being A Light
By Blake Taylor
June 23, 2020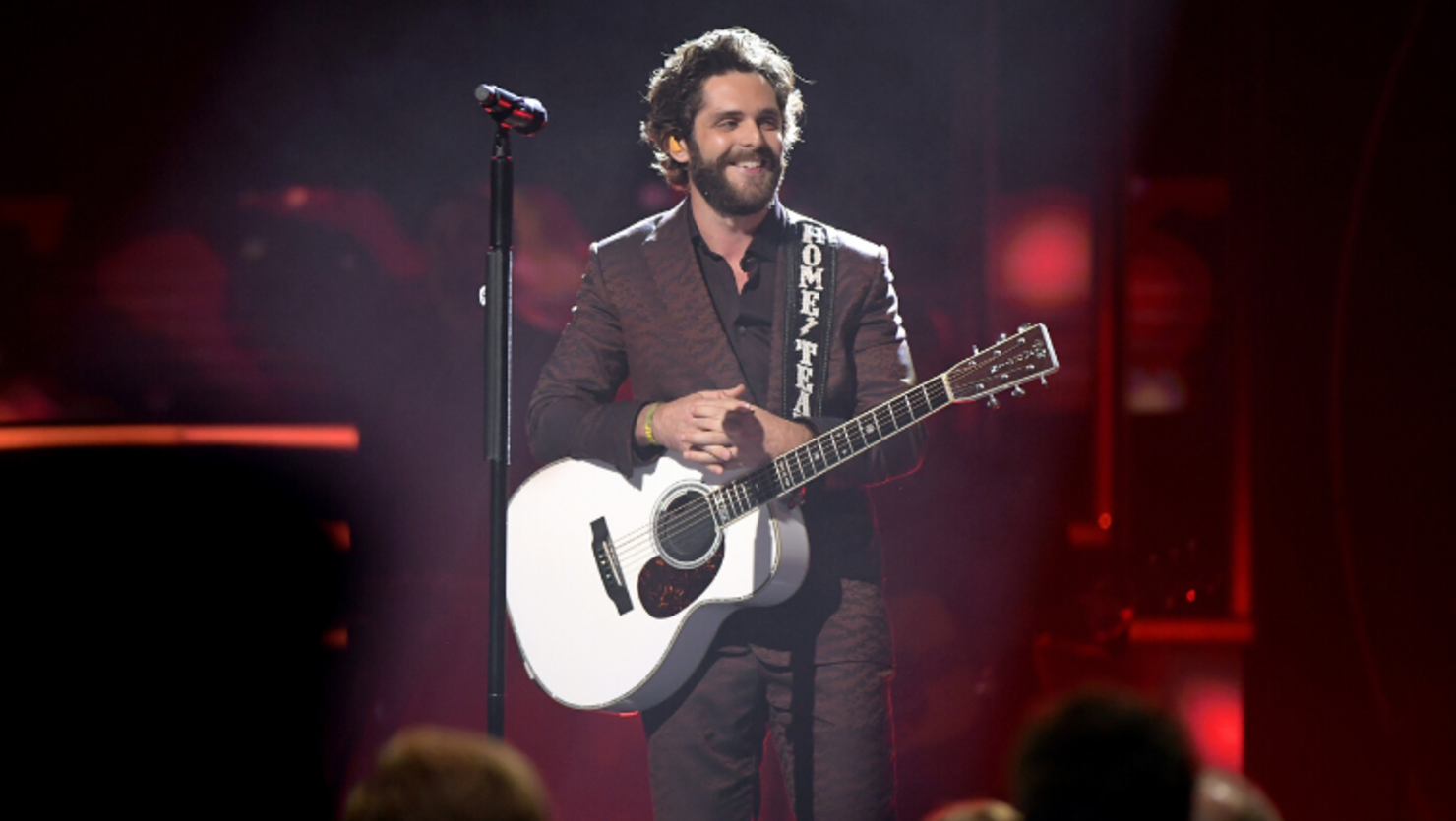 Thomas Rhett's recent single, "Be A Light" offers a message of hope and encourages listeners to be a source of positivity in a world that can sometime seem so dark. Rhett, who's joined on the poignant ballad by Keith Urban, Reba McEntire, Hillary Scott and Chris Tomlin, says he doesn't just want to sing the lyrics, he also wants to truly live them out.
In a recent interview with his record label, Rhett explained how he wants to live by example in both big and small ways. "One way I try to be a light for people is really just to lead by example," he says. "Whether it's just posting something positive on Instagram about my wife or about my family, or being a light through music."
As the father of three young children, Rhett is often very careful to make family friendly music. He says, "I really take pride in the way that I like to put positive, uplifting lyrics in my songs and really try to make sure that my music is suited for all ages and all ears."
"Be A Light," written by Rhett alongside Josh Miller, Josh Thompson and Matt Dragstrem, was released earlier this year amid the coronavirus pandemic. At the time, Rhett explained how he felt like the song "needed to come out today," even though that wasn't the initial plan. "I hope it puts a smile on your face in this crazy, crazy time," he shared in his message.
Throughout the coronavirus pandemic, Rhett and his wife, Lauren Akins, have been staying busy with their three daughters, 4-year-old Willa Gray, 2-year-old Ada James, and 4-month-old Lennon Love. When he's not spending time with his family, Rhett is hard at work on new music.
In another interview with his record label, Rhett revealed that he's written nearly 40 songs over the last few weeks. "During quarantine, I mean it's been 60 something days, I'd probably say I've written 35 to 40 songs," he said. "I just feel like any kind of change in life can spark a new idea, and especially the same for your co-writers, because they're going through the same stuff too."