Vince Neil, Rain Hannah's Dog 'Brutally Murdered' At Their Front Door
By Andrew Magnotta @AndrewMagnotta
June 23, 2020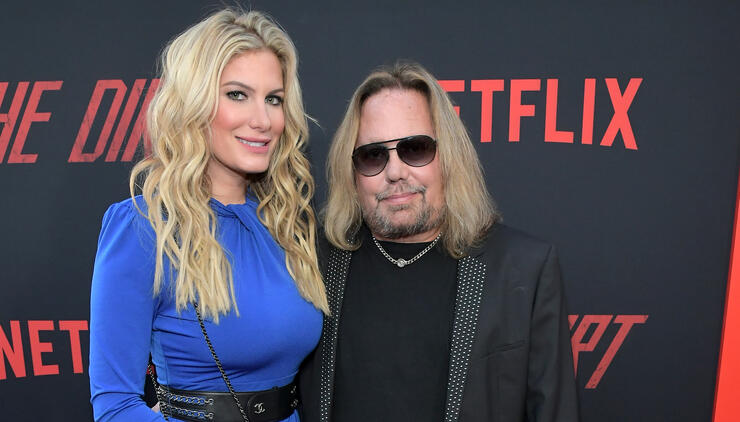 Mötley Crüe frontman Vince Neil and his longtime girlfriend Rain Hannah are mourning the death of their family dog who they say was "brutally murdered" by two neighborhood dogs.
Hannah delivered the tragic news Sunday via Instagram and issued a stern warning to the owners of the guilty canines.
"With a heavy heart we share the news that our beloved California Wolf Neil has gone to heaven. Her passing was tragic. She was brutally murdered on our front door by two evil neighbor dogs, which is caught on our security cameras. Our neighbors are trying to cover it up and say that she ran two football fields to their pasture and their long horn steers killer her!!"
The couple asked people to "please pray for her justice because her killers are still running free!!"
Cali, as the five-year-old Yorkshire Terrier was known, showed up frequently in both Neil and Hannah's feeds and even had an account of her own.
In a subsequent post, Hannah added thanks on behalf of the family for the outpouring of support.
In a 2010 interview with QMI Agency, Neil claimed to have bought a private jet just so he could comfortably travel between homes with his dogs without putting them in crates.
"I would have charter planes for the dogs all the time, and it was getting so expensive that I realized it was cheaper to buy a plane than to keep chartering it," he said.
Photo: Getty Images
Chat About Vince Neil, Rain Hannah's Dog 'Brutally Murdered' At Their Front Door