7 Times Carrie Underwood Proved To Be Awesome
By Lauryn Snapp
June 24, 2020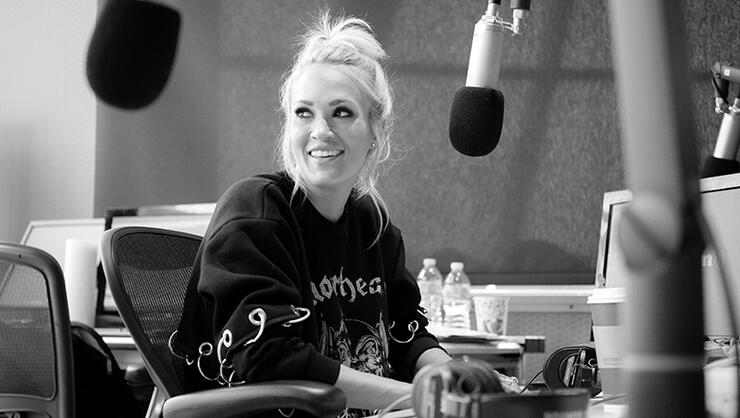 Who doesn't love Carrie Underwood? The Country singer has been inspiring fans for years, ever since she first shot to fame on American Idol.
As the southern starlet continues to grow in notoriety across all genres, country fans are proud to say that they loved her first and for good reason.
Here are 5 times that Underwood shocked us by being awesome.
#1. TIME Magazine listed Underwood as one of the 100 Most Influential people in the world. They aren't wrong and that's a pretty stout list to be included on. You did catch the "world" part right?
#2. At 3 years old, Underwood made her vocal debut at church. Can you imagine being in the congregation that morning and now catching her 'Cry Pretty Tour 360'? Praise hands!
#3. Underwood played fast-pitch softball in high school and on the day she gave her salutatorian speech, she sported a pretty fierce black eye.
RELATED: Carrie Underwood Plans Release Of Christmas Album.
#4. American Idol counted as an internship for Underwood. Graduating from Northeastern State University in Oklahoma with a degree in Mass Communications and emphasis on Broadcast Journalism, she told People magazine, "I've Obviously done enough with television. There was my internship right there!" She is also a member of the sorority Sigma Sigma Sigma and graduated Magna Cum Laude.
#5. Underwood is a big fan of horror films and Stephen King's 'Christine' inspired her video for "Two Black Cadillacs." We will leave the video below so you can revisit the creep factor.
#6. The "Love Wins" singer is always happy to share advice with singers hoping to follow in her footsteps. Case in point, fellow Idol alumni Gabby Barrett. See what she shared with Cody Alan by clicking HERE.
RELATED: Carrie Underwood Shares Tips On How To Be A Star.
#7. Underwood learned to play harmonica in her car. Yes, you read that right. See what else she revealed to CMT about this mobile rehearsal space. Full story HERE.
Photo Credit: Getty Images.
Chat About 7 Times Carrie Underwood Proved To Be Awesome