Distortion Pedal Smashed By Kurt Cobain Fetches $9,000 At Auction
By Andrew Magnotta @AndrewMagnotta
June 24, 2020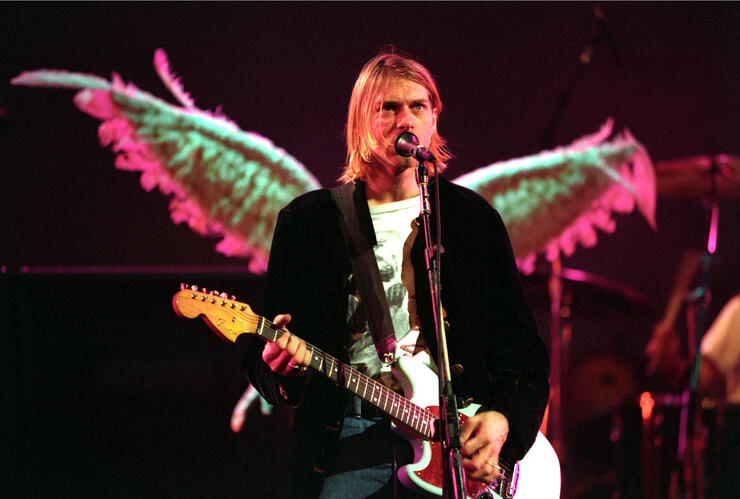 No one was surprised that the acoustic-electric guitar Kurt Cobain used on MTV Unplugged in 1994 sold for a record amount over the weekend.
The actual $6,010,000 figure Cobain's guitar earned might have raised eyebrows, but there was little question the guitar was going to at least come close to the record set last summer by David Gilmour's Black Stratocaster.
But it did raise questions about what other Cobain memorabilia is worth going forward.
Cobain's guitar had a lot going for it that pushed its value into record territory. Martin is a highly collectible brand, and the Martin D-18E is one of the company's rarer models, with only 300 or so ever produced. On top of that, the guitar is probably the one instrument most closely associated with Cobain after all these years (he often pulverized his stage-used electric guitars).
That said a run-of-the-mill Boss DS-1 distortion pedal that Cobain used onstage in 1991, after Nevermind was released, sold for $9,000 at the same auction, according to Julien's Auctions.
Boss DS-1 pedals are standard hardware for guitarists, having been readily available for some four decades. Nowadays, they sell for around $50.
This particular pedal used by Cobain has red tape affixed to the bottom, at least one crack on its housing and is missing two knobs.
But it has a good story.
The previous owner, Jeff Toste received it at a Nirvana show in Providence, Rhode Island. Cobain grew frustrated with technical problems during the show, smashed the pedal and threw it into the crowd. Toste held onto it until this weekend.
Photo: Getty Images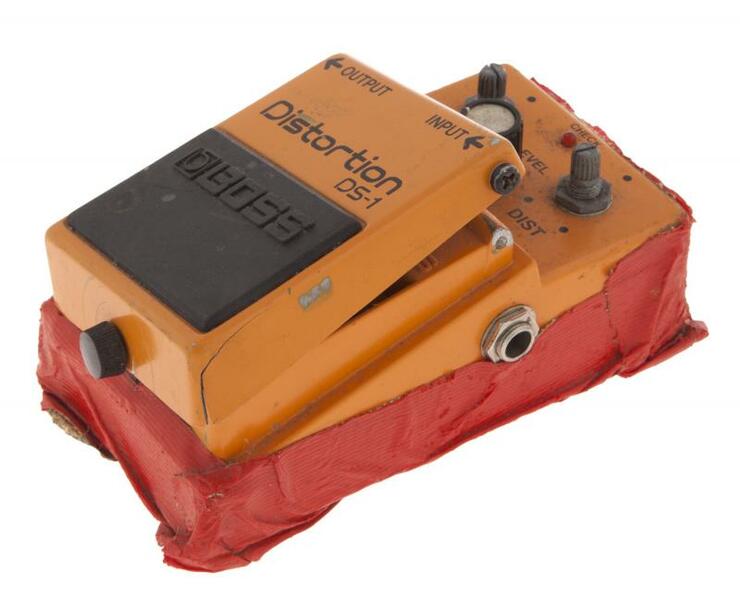 Chat About Distortion Pedal Smashed By Kurt Cobain Fetches $9,000 At Auction