Country Music's Newest Dog Dad: Morgan Wallen
By Lauryn Snapp
June 25, 2020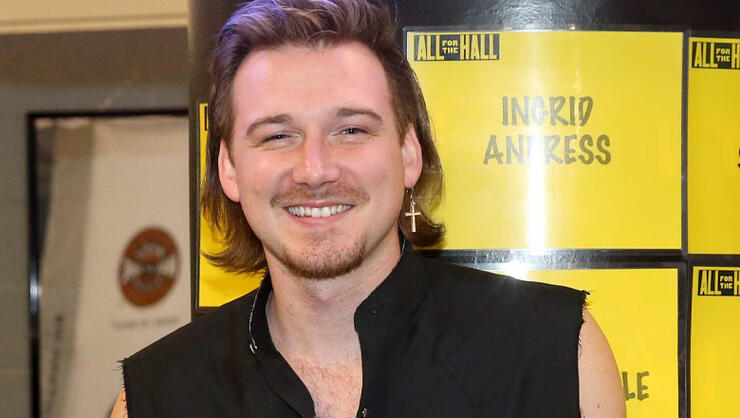 Morgan Wallen is living life like it's a country song.
In an interview with Cody Alan, the "Whiskey Glasses" singer revealed that he has spent his time hunkered down in quarantine by relaxing, fishing, and playing with his new dog "Boots."
"I've got my cousin with me and my roommate, so I am not completely alone," says Morgan.
"And I got a new dog. I got a German Shepherd. I named her boots. She is almost four months old now, so I've had her put up and being trained. Now that this is all going on, this is the perfect time to get accustomed to her. Honestly, to be that old, she's pretty calm natured."
Morgan continued to reveal that his afternoon plans included some time on the water. "I'm about to go fishing as soon as I get off the phone with you," laughs the singer. "Honestly, I have been taking some time and resting up, man. It's been nice to get a little bit of rest, but I am plenty rested up now."
Fans are happy to see Morgan rejuvenated and back in the studio making music. The "Chasin' You" singer took to Instagram on June 3, asking fans to help him lock in music for his sophomore album. Later, on his IG stories, the Tennesee native checked in with his fans to share a quick update about his much-anticipated new album, saying, "In the studio working on my album. I'm really excited. I hope you guys are gonna be excited too. I don't have any date or anything like that yet for when it comes out, but I'm working hard."
Do you enjoy country stories like these? Bookmark www.CMTCody.com and check back daily for exclusive interviews, trending topics, and the latest from country's hottest stars. Connect with Cody Alan on socials by following along on Twitter and Instagram @CodyAlan.
Photo Credit: Getty Images.