Scotty McCreery Reveals What's Happening "In Between" & During Quarantine
By Lauryn Snapp
June 25, 2020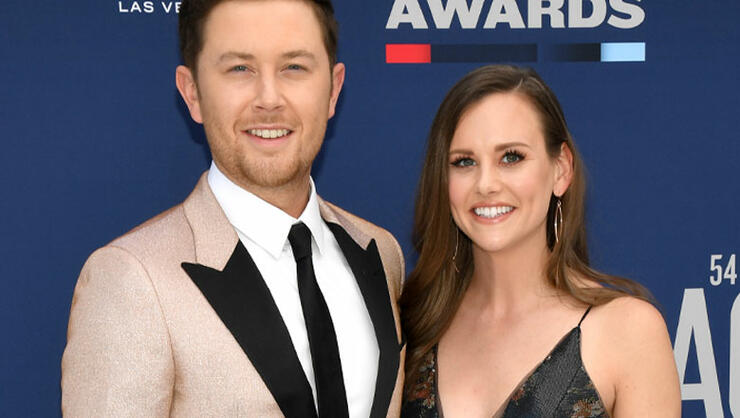 In-between moments are, as the name suggests, moments that appear sandwiched between two things we'd rather be doing. 
For Scotty McCreery celebrating his number one hit, "In Between" might be ranked on the list of things he would rather be doing right now. Instead, he and his wife Gabi are hunkered down at home due to COVID-19's stay-at-home orders.
In a recent interview with Cody Alan, Scotty shares that all things considered, they are doing all right. 
"We are doing alright. We are just trying to make the most of a weird time," says Scotty referring to how he and his wife Gabi have been spending their time together in quarantine. "We have never had this much time to spend together. When we first started dating back in 2011, I told her, "I live a different life than most. You're probably not going to get to see me everyday like most couples do. Yet, here we are every single day."
Scott and Gabi are navigating this "weird time" by being comfortable around each other and enjoying separate activates while at home. "It naturally happens. I go outside, and she is inside reading and working on stuff. It's really good," says Scotty.
What's their biggest challenge? Overcoming each other's bad habits. "One thing is me with the toothpaste in the sink. I'll leave the toothpaste in the sink, and leave the top open instead of closed," laughs the country singer. "We will see what happens next week."
Scotty is celebrating three number one hits on his album, "Seasons." Click HERE and listen to "Five More Minutes," "This Is It," and "In Between" by streaming on the iHeart Radio App. 
Do you enjoy country stories like these? Bookmark www.CMTCody.com and check back daily for exclusive interviews, trending topics, and the latest from country's hottest stars. Connect with Cody Alan on socials by following along on Twitter and Instagram @CodyAlan.
Photo Credit: Getty Images. 
Chat About Scotty McCreery Reveals What's Happening "In Between" & During Quarantine