Tommy Lee Says Outcry Over His Politics Hasn't Cost Him Many Fans
By Andrew Magnotta @AndrewMagnotta
June 25, 2020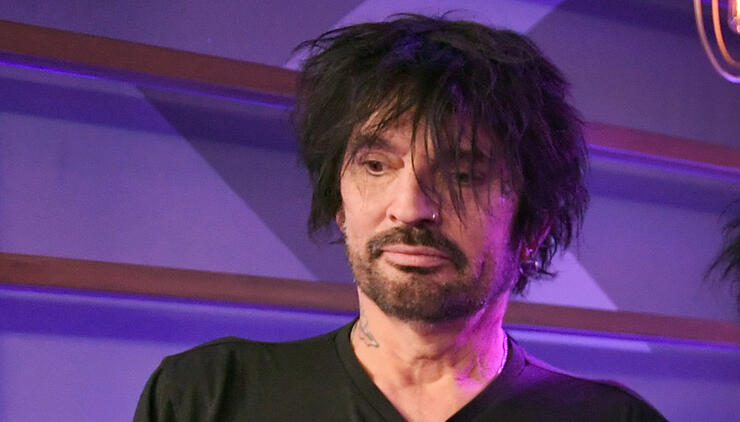 Tommy Lee is defending his right to speak up about social issues and politics.
The Mötley Crüe drummer said in a recent interview with with Alternative Press that he understands not everyone is going to be stoked on his politics. His band has an enormous fanbase, including people with wildly different life experiences.
"There's also a bunch of Trump-supporting [Mötley Crüe] fans," Lee said. "I don't know why, but there are a lot of them. And I'm not allowed to have an opinion, because I get told by fans, 'Shut the f--k up and just stick behind the drums?' That irked the f--k out of me. I'm like, Hold on a second. I can't say how I feel about this f---ing guy?' I can't say I think he's just f---ing wrecking everything he touches? I just need to shut the f--k up and stick to playing drums?"
Lee says it's pretty clear that he's alienated some fans, but he thinks others have been drawn to him over his statements on current events. Most people probably don't care what he has to say, and that's fine too.
Lee has frequently criticized President Trump in recent years via his social channels on Twitter and Instagram.
"It's a weird thing to talk about," he added. "But you know at the end of the day, it's just a f---in' opinion. People just cannot take it. You take it, keep it moving or f---ing unfollow. I don't know what else to say. Am I supposed to say nothing? I mean, that's why we're in the situation we're in now. So many people don't speak up."
After Mötley Crüe's 'Stadium Tour' was postponed until 2021, Lee began moving forward with the release of his upcoming solo album, ANDRO.
The album is due out in October, but Lee has released two singles, "Knock Me Down" and "Tops."
Photo: Getty Images