HAIM Celebrate Album Release With Deli Show Livestream
By Katrina Nattress
June 27, 2020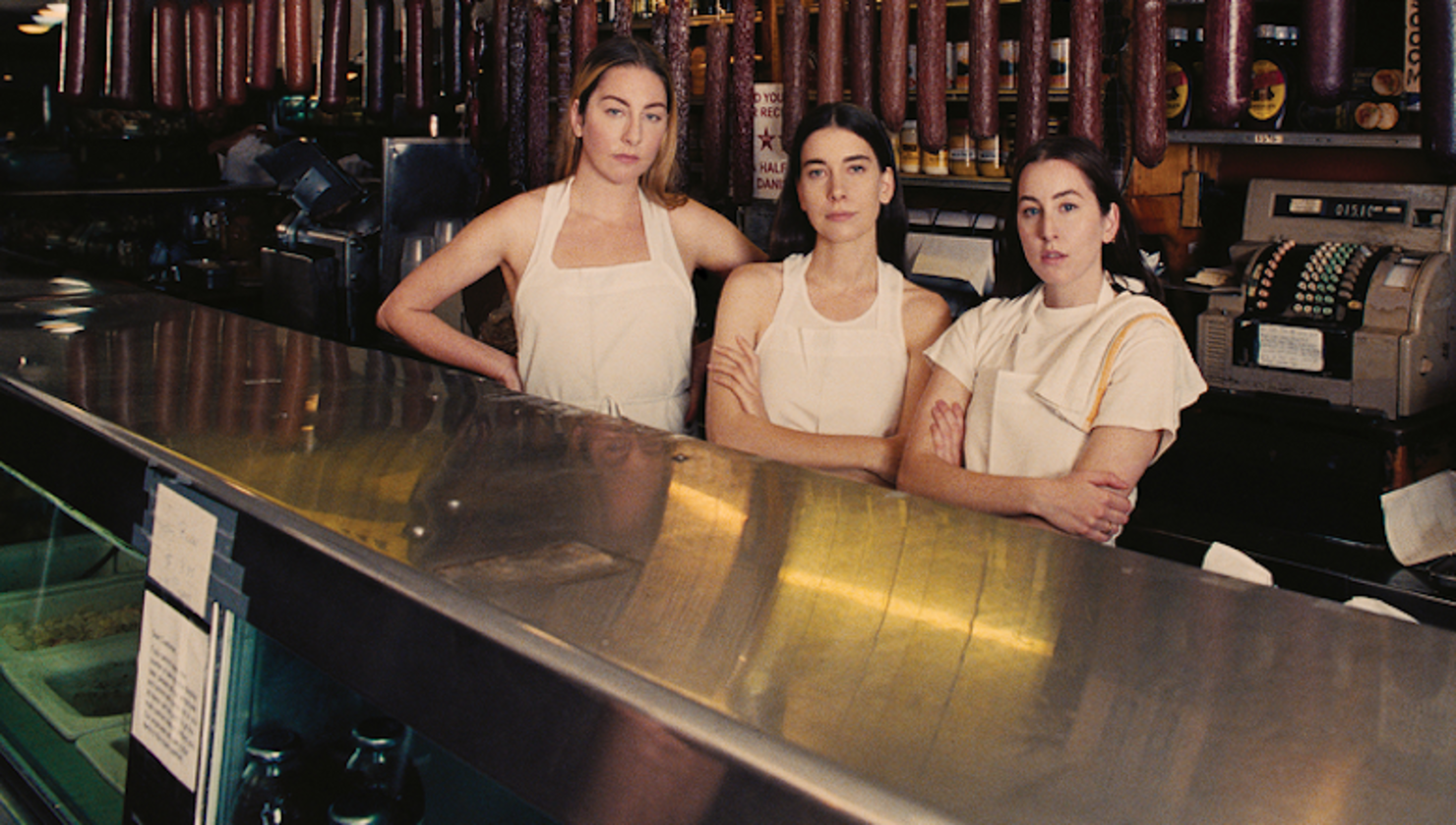 HAIM were supposed to head out on an epic deli tour this year. They were also supposed to release their third album, Women in Music Pt. III, in April. Then the coronavirus pandemic happened and changed their plans. Like so many other bands, they were forced to postpone tour dates and delay their album release. However, on Friday (June 26), the sisters dropped the album and celebrated with a show at Canter's Deli in Los Angeles, albeit without any fans in attendance.
The 28-minute livestream set featured songs off the new album, including "The Steps" and "Summer Girl."
"The name came to me in a dream and I woke up laughing so I told my sisters." Danielle Haim revealed about the record's title when they first announced it.
"I liked it because we are literally women in music and we always get written about that way, so it seemed cool to make it our own and control the narrative. It made me think about some of our experiences more," Alana added.
"I just thought it was funny, plus the initials are WIMP3. Wimp is a hilarious word," Este said.
Watch HAIM's deli performance livestream and see the setlist with timestamps below.
HAIM Canter's Livestream Set List
Summer Girl 00:00
The Steps 04:59
Don't Wanna 10:10
Man From The Magazine 14:26
Gasoline 17:47
I've Been Down 22:12
Photo: Paul Thomas Anderson